This TNT app is a convenient way for watching any sporting event, must-see movies, exciting series, and other programs available on TNT.
You can watch TNT on some streaming services and devices, including Android and iOS. Roku users can also access the TNT app by installing it on their devices. So you can get the TNT app on your Roku without a sweat.
Can I Get the TNT Channel on Roku?
Yes, the TNT channel is available to stream on Roku devices. You can add the TNT channel to your Roku device in three ways. These include:
You may access this TNT channel by going to the Roku Channel Store on your Roku streaming device.

You can screencast the TNT channel on your Roku using your smartphone.

The TNT channel is available via streaming services on Roku devices.
Related:
Get the TNT Channel on Roku Channel Store
To get the TNT app on the Roku channel store, follow the steps below:
To begin, make sure that your Roku device is turned on.

You will need to select the Search option in the Roku menu.

There, you can type the words "Watch TNT."

Pick the right program from the drop-down.
Select the "Add Channel" button to install the application.

After that, choose the option "Go to Channel" and run the application.

TNT is now available on your Roku streaming device.
Screencast TNT Channel on Roku Using Your SmartPhone
You can also screencast the TNT channel on your Roku device using your smartphone. Here's how:
Ensure that your smartphone and the Roku device are connected to one Wi-Fi connection.

Next, go to the app store for your smartphone's operating system (Android or iOS) and install the Watch TNT app.

Click the home button and go to Settings.

For Android users:

Scroll down the settings menu and click on System.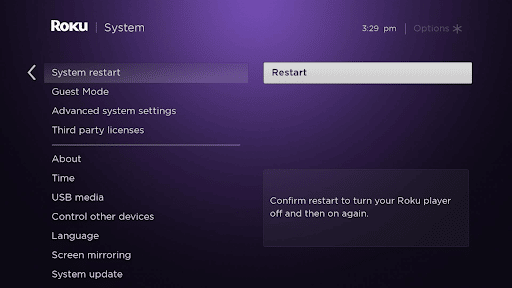 Highlight Screen Mirroring and click okay on the remote controller.

Click on Screen Mirroring Mode. Then click the Prompt button.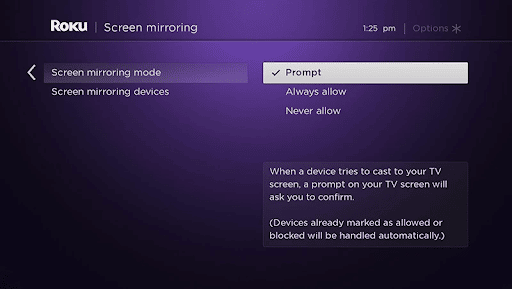 For iOS device users:

Click on Settings

On the right side of your screen, click on Apple Airplay and Homekit.
Cast from your mobile device by connecting it to the same WiFi network and tapping the Cast icon on your device.

The smartphone will scan the area for casting devices that you may use. Once the Roku device has been detected, select it.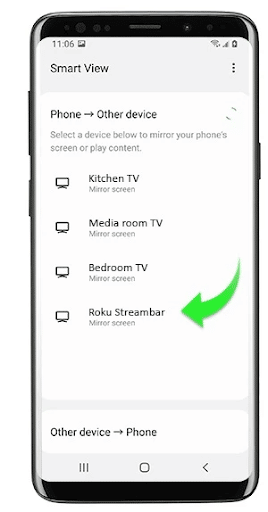 Stream TNT on Roku using Streaming Services
You can stream TNT on your Roku device using the streaming services available on Roku. Some streaming channels on Roku include:
Youtube TV

Amazon Prime

DirecTV Stream

Hulu+ Live TV
To connect to any of these streaming services, follow the steps below: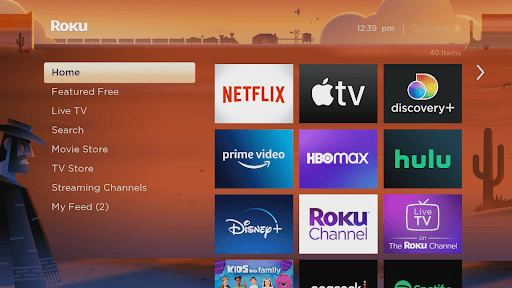 Click Search and type the streaming service of your choice on the search bar.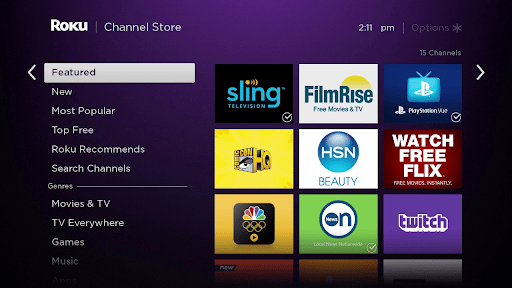 You can then search for the TNT channel on the third-party streaming service.
Is TNT on Roku Free?
The TNT app is available for free on Roku. The app allows you to access live TV, full episodes, and clips from your favorite TNT shows. But, to stream all the content offered by the platform, you would need a subscription to TNT.
How Can I Get TNT for Free?
You cannot watch TNT without paying for a subscription because the channel is unavailable without one. You may watch TNT for free if you take advantage of the free trial time provided by different streaming services. These services include:
Fubo
fuboTV provides users a free seven-day trial to explore the service's extensive channel lineup. In one package, you'll receive over 100 channels. TNT, FOX News, MSNBC, CBS, and NBC are all included in this category. You will also access many additional networks, including:
AMC

Syfy

USA

beIN Sports

Discovery

BBC America

TBS
Using most of your preferred streaming devices, you can watch TNT online through fuboTV. You can stream on various devices.
Hulu
Hulu's 7-day free trial is the perfect way to check out TNT online without commitment. All you have to do is sign up, and you're good to go! You can cancel anytime during the trial period if you're not satisfied.
Hulu Live TV is compatible with various devices, so you can watch it on your phone or computer or stream it to your TV using a Roku, Apple TV, or Chromecast. No matter where you are, you can enjoy your favorite shows and movies from Hulu.
How Much Is a TNT Subscription?
You can watch the TNT channel by subscribing to one of the many live TV services available on the market today. Sling TV is an excellent option if you're looking for a budget-friendly way to watch TNT. You can get the base "Orange" or "Blue" packages for just $30 per month, which include TNT as part of the lineup.
A $64.99 monthly Hulu Live TV subscription, a $64.99 monthly Youtube TV subscription, a $69.99 monthly AT&T TV subscription, or any other streaming service subscription will allow you to watch it online. These come with a limited free trial period.
Related: TikTok on Roku – A Complete Guide
How Do I Activate TNT on Roku?
Once you've finished setting up your Roku, you'll have to activate the TNT account so you can start streaming all of TNT's incredible original programming. Follow these instructions to get TNT streaming on your Roku device.
Go to Watch TNT via the program's interface after installation.

To get the activation code, click the "Sign in" tab and write it down.

Go to https://www.tntdrama.com/activate/roku from your computer or Android smartphone.

It will prompt you to input the Activation Code, after which you will click "Submit."

You can watch TNT on Roku by selecting a TV Provider and entering your login information.
Why Can't I Get TNT on My Roku?
There could be a few different reasons the TNT app is not functioning correctly. The Wi-Fi signal may not be strong enough in your current location. A weak signal could prevent the app from connecting.
If you habit stream content using various apps, the cookie cache on your device may have accumulated excessive data. There is also the possibility that you have either forgotten your password or entered it incorrectly or that your web browser has saved cookies. If you intend to use a wide variety of streaming applications, we recommend clearing the cache regularly.
A third possibility is that the application itself has become corrupted- in which case you must reinstall it and then restart the device. If your Roku device is powered down and the USB cable is still attached to the TV, it may get jammed up. Resetting the system is often an effective solution to try.
Is There an App for TNT?
The TNT app is available on the Google Apps Store and Apple Store. That way, you can watch your favorite shows on the go and whenever the mood strikes you, thanks to the portability of your smartphone device.