Kodi is an excellent open-source media player application that allows users to stream and watch digital content like videos, music, podcasts, and more from the internet. Kodi is software available for multiple operating systems and hardware platforms.
Key Takeaways
Kodi is a popular open-source media player that helps people stream various content from different platforms.
The media player has high device compatibility, easy customization, add-ons, and an active user community.
Kodi comes with a few challenges, including the risk of viewing copyrighted content, lack of built-in content, and tricky configuration.
Some of the best alternatives for Kodi include streaming platforms like Plex, MediaPortal, and Emby.
Kodi comes packed full of features for optimal performance. It is compatible with many media formats, and you can access and stream content from your local device, NAS server, or online platforms. Additionally, you can install additional plugins and extensions to customize it further. Kodi offers users other content features, plus a library management system that allows them to categorize their media and make custom playlists.
Legal Considerations of Using Kodi
Kodi is a legitimate program you can use with different gadgets, like smartphones, tablets, and other streaming devices. The main issue arises with third-party add-ons as they can potentially cause legal implications. Thus, it would be best if you used caution when using any such extras on Kodi.
Using some third-party add-ons for Kodi allows access to copyrighted content such as movies, TV shows, and live sports without permission from the copyright holders. That is an unlawful practice and can be considered copyright infringement. In some countries, downloading or streaming copyrighted content without permission is punishable by law.
Related: What is a Jailbroken Firestick?
Kodi's Versatility: Compatibility and Media Format Support
Kodi is renowned for its vast features and compatibility with different platforms and devices. It can be used effectively by anyone, regardless of their device; be it Windows, Mac, Linux, Android, or iOS. That can be a great choice as it can play various audio and video formats like:
Moreover, the platform is compatible with HTTP, RTP, RTSP, and streaming protocols, letting you access various sources.
Kodi has some impressive features to help you keep your media library up-to-date. It supports automatic metadata fetching from the web and lets you build custom, smart playlists quickly and easily. Such functionalities make it a great choice for media organizations and management.
What makes Kodi truly stand out is its ability to be extended further with the help of third-party plugins and add-ons. You can also personalize it with various skins and themes, plus the PVR features to make live recording TV a breeze.
Related: 12 Best IPTV Players for FireStick 2023
Customizing Your Kodi Experience
Kodi allows users to customize their viewing experience to suit their preferences. There are several ways you can personalize your Kodi setup. These include customizing the theme, adding plugins, or creating your builds.
Skins: Kodi offers you the flexibility to customize the look and feel of your software with different skins. You can download these either from their repository or via external sources. Some of the most sought-after skins are Confluence, Aeon Nox, and Estuary. This way, you can make it more visually appealing and efficient.
Add-ons: Kodi also enables users to take advantage of add-ons—small programs that increase the software's features. These can be obtained from the official Kodi store or external sources. With the addition of popular add-ons like Exodus, Seren, and The Magic Dragon, you can stream live TV, play music and watch movies from your device.
Settings: The platform offers many customization options tailored to users' preferences. With this, you can change the video player, modify audio settings and configure network configuration.
Related: How to Watch ESPN on FireStick — Detailed Guide
Kodi's Active Community for Support and Resources
Kodi has a passionate and committed community of users and developers who regularly work together to improve the software. They do this through regular updates and new builds that add more features.
The platform stands out because of the immense support you can get from various forums, blogs, and social media. Users can find solutions to their problems and troubleshoot tech issues by visiting places like Kodi's community forum or Reddit. The forums are excellent for staying informed about Kodi's newest updates and developments and gaining helpful tips and tricks from experienced users.
Kodi enthusiasts are also not limited to the official website, as there are several blogs and websites offering tutorials, reviews, and news about different features and add-ons. Moreover, various social media platforms like Twitter, Facebook, and YouTube are home to many users of this platform who frequently share their experiences and tips on Kodi.
Related: How to Download HBO Max on Firestick?
Drawbacks of Using Kodi
Kodi is a great software that allows people to navigate and watch media content smoothly. However, there are a few drawbacks users should know about before using it.
Kodi is an open-source platform enabling anyone to create and share custom add-ons. This flexibility offers extensive possibilities but can also put you at risk if some add-ons contain malicious code or malware.
Kodi relies heavily on third-party add-ons for streaming content – which can be pretty sketchy and not always functional. Plus, copyright holders may shut down some add-ons, thus leaving users without access to the content they'd like to watch.
Kodi does not include any built-in content, so users must use the add-ons for the media they want to watch. That can be pretty complicated since one may need many add-ons to access all types of content.
Configuring Kodi can be tricky and time-consuming, especially for those who need to be versed in tech. That may be daunting, and even experienced users have needed help navigating its setup.
Related: Putlockers Alternative – Top 12 Services to Consider in 2023
Top Alternatives to Kodi
Kodi is a popular media streaming choice, but many other software programs provide similar features and functionalities. These can be great alternatives to Kodi if you want something different.
Plex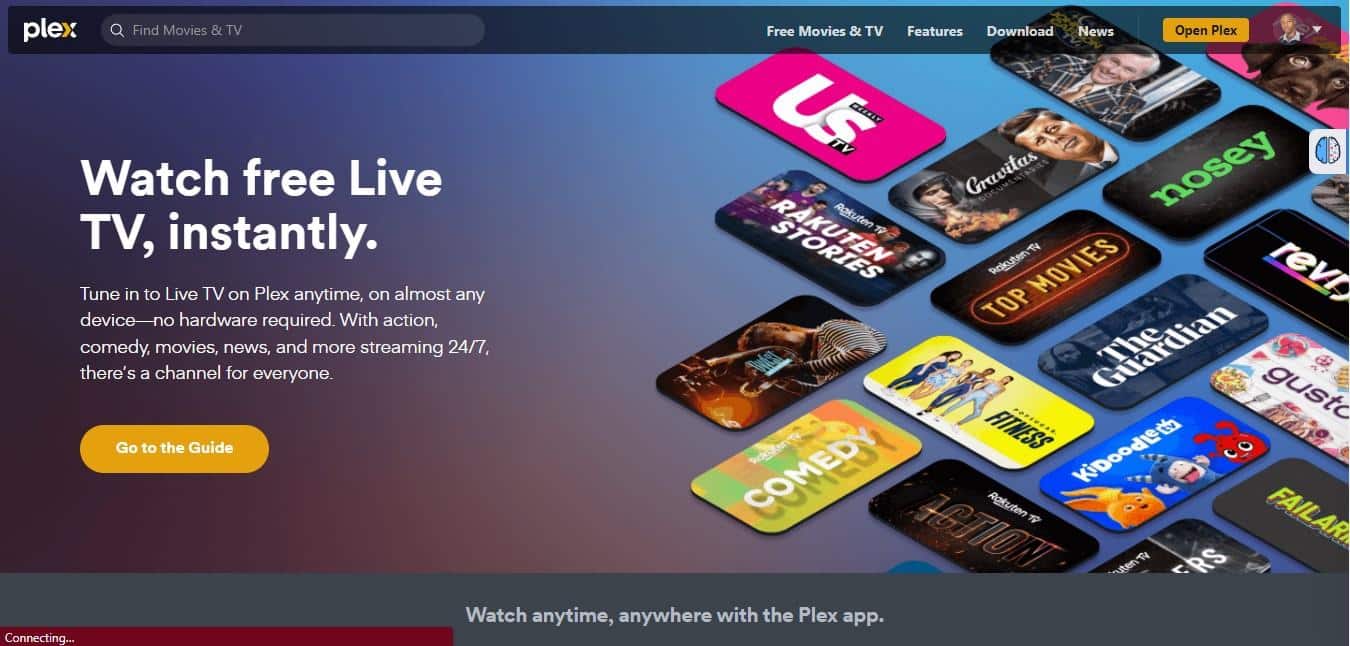 Plex is an attractive alternative to other types of media servers like Kodi. It provides a simple, intuitive interface and is perfect for streaming your media files to multiple devices. Additionally, you can record live TV through Plex Pass and access special content channels.
MediaPortal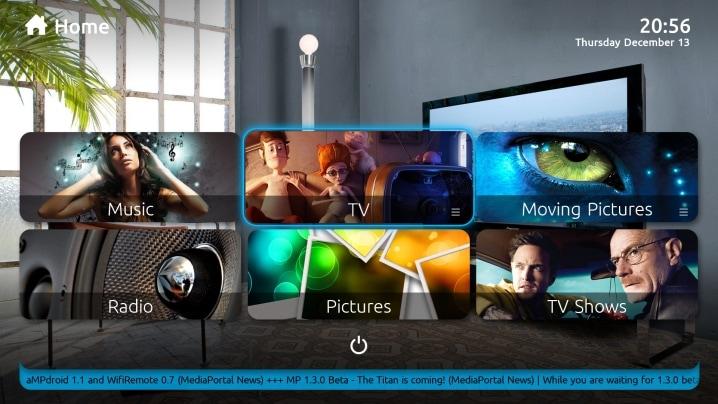 MediaPortal is also an excellent option for those looking for a Kodi-like program. It's free and open-source and offers plenty of features such as recording, streaming, and playback of TV shows. Plus, it has its plugin system, which makes expansion even easier – allowing users to customize and add new functionalities.
Emby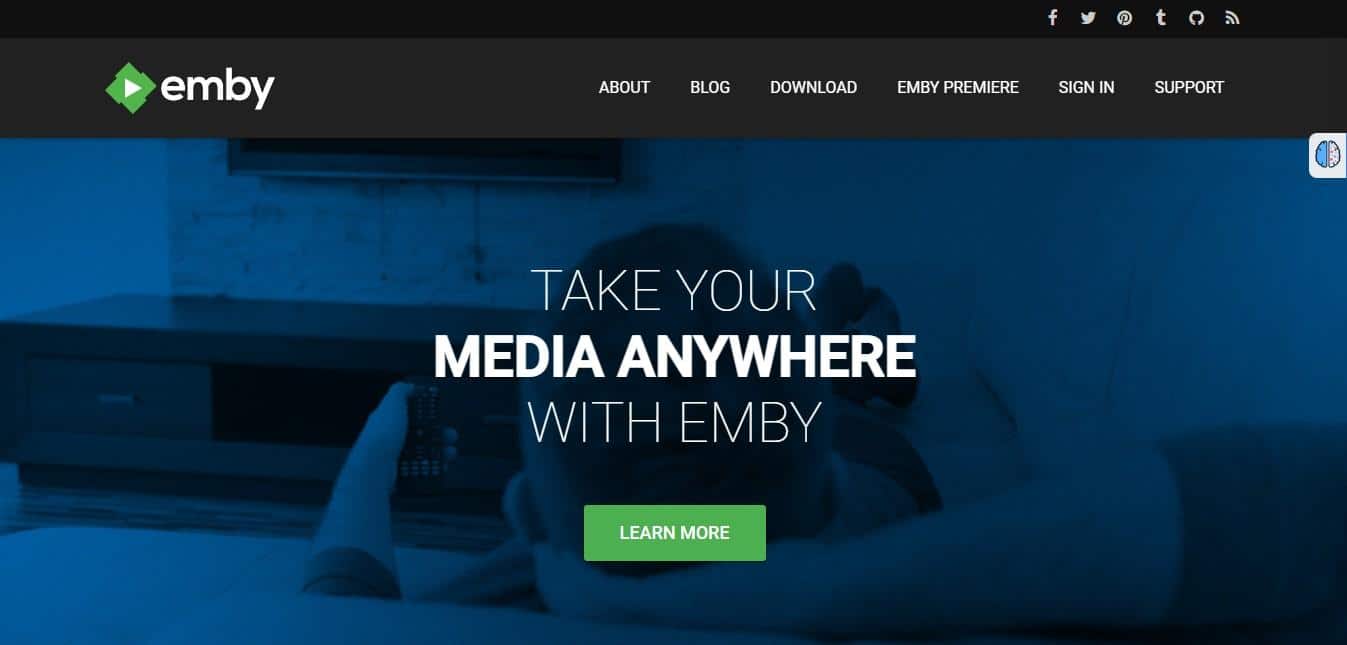 Emby is a reliable alternative to Kodi, enabling users to access their media files on various devices. Apart from the ability to organize, stream and play your files, it offers other advanced features such as DVR, Live TV, and the ability to add plugins for more flexibility.
The choice between Kodi, Plex, and Emby ultimately depends on what features you value the most. Although all three provide a great streaming and media experience, Kodi has an expansive user base plus more add-ons to enhance your experience. Plex and Emby, on the other hand, focus more heavily on media streaming and organization. MediaPortal is like Kodi; however, it only works on Windows.
Should I Use Kodi? FAQs
Kodi is generally a good media play platform. It is versatile with a strong community and support, but it also requires technical knowledge to set up and use, and there are potential security risks with third-party add-ons.
Kodi is good for streaming and managing media across various devices and platforms and customizing the user experience through skins, add-ons, and settings.
What Happens If You Use Kodi Without VPN?
Kodi is a safe application. However, using it without a VPN can expose your internet connection and personal information, thus creating potential security risks.
Related: Best VPN Service for Kodi
What Is Better Than Kodi?
Alternatives to Kodi include Plex, MediaPortal, and Emby, each with its features and functionality. It ultimately depends on the user's needs and preferences.
Start Streaming With Kodi
Kodi is an open-source media player application that allows users to stream and watch digital content like videos, music, podcasts, and more from the internet. It is compatible with various media formats and offers a library management system that allows users to categorize their media and make custom playlists. Kodi is versatile and compatible with different platforms and devices like Windows, Mac, Linux, Android, and iOS.
However, there are legal considerations when using Kodi, as it is possible to access copyrighted content with third-party add-ons without permission from the copyright holders. Kodi also offers the ability to customize the viewing experience with different skins, add-ons, and settings. Based on the user's needs and preferences, Kodi is a good choice for streaming and media management, but you may opt for other alternatives, such as Plex, Emby, and MediaPortal.