Image by Pockettactics
Are you an avid Roblox player and want to take your gaming experience to the next level but don't know how? Adding a Roblox gift card to your account is a simple, easy, and convenient way to enhance your gameplay. In this article, we'll guide you through every step of adding a Roblox gift card, so let's get started!
Roblox gift cards are a great way to acquire some Robux or Premium subscriptions. In addition, you can use these gift cards to purchase Robux, which can help you buy game items or trade with other players for goods and services.
Knowing how to redeem and add Roblox gift cards is a good idea because it helps you keep track of your finances, and can help you avoid exorbitant fees and penalties.
To add a Roblox gift card, you need to first log into your account and go to the Code Redemption page, where you can enter your code in the box. Then, just click Redeem. You will know that you've successfully added the credit to your account when a Success message appears straight after.
Overview of How to Add Roblox Gift Cards
Roblox is a gaming platform that allows users to create and play games with friends. The platform offers a premium membership, giving users access to additional features, such as creating private servers. Roblox gift cards enable the purchase of premium memberships and virtual currency.

Adding a Roblox gift card to your account is simple and can be done in just a few steps. First, log into your Roblox account and click the "Billing" tab. Next, select the "Add Funds" option and enter the gift card amount. Finally, click on the "Submit" button to complete the transaction.
Related: How to Change Your Display Name on Roblox
Roblox Redeem Code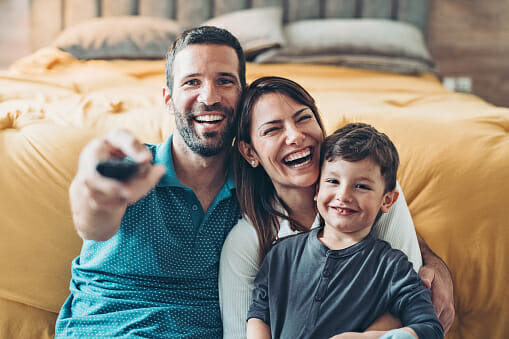 The Roblox Redeem Code is a code you can use to redeem toys and virtual items in the game. You can redeem many codes, including codes for specific items, special events, and codes for free Robux. To redeem a code, go to the Roblox website and enter the code in the appropriate field. Once you enter the code, you can redeem the associated items.
Importance of Redeeming Codes Correctly
It is essential to redeem codes correctly. If you do not, you will not be able to get the desired result or outcome. For example, let's say you want to redeem a code for a free item. But, instead of inputting the code into the appropriate field, you enter it in the wrong area. As a result, you don't get the free item. This can be disappointing and frustrating. To avoid this, take your time and read the instructions carefully before redeeming any codes.
Advantages and Disadvantages of Using Redeem Codes
Advantages
It's a great way to save money on membership fees
It helps you try out new games without committing to a paid membership
You can access exclusive content that you can't find anywhere else
Disadvantages
If you're not careful when using Robox redeem codes, you can quickly spend more money than you intended
Related: How Much Is Headless on Roblox?
Roblox Promo Codes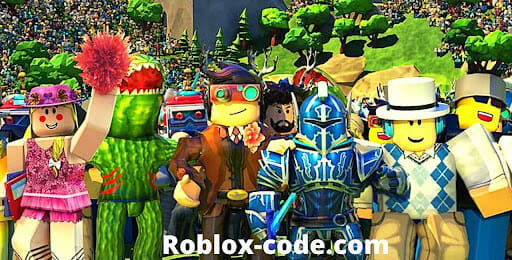 Roblox promo codes are a nice little bonus that you can use for various things. The codes help you access free stuff in Roblox to help dress or equip your avatar. Some codes will grant you access to particular areas or items, while others will give you the currency you can use to purchase other items.
Availability and Reliability of Promo Codes
If you are wondering about the availability and reliability of Roblox promo codes, many are available on the market. But not all of them are reliable. A few reliable sources to get working promo codes for Roblox include Rblxcodes. This website has a lot of working promo codes for Roblox.
Advantages and Disadvantages of Using Promo Codes
Advantages
Character Customization: Various Roblox promo codes help you enjoy and have fun playing with your avatar. The codes can help you switch colors and looks and switch it up on your competitors
Strength and Ability Boosts: You don't need to have only a cool-looking avatar. You can add strength to your game and boost your ability to overcome competitors.
Disadvantages
Finding all the working promo codes can be pretty challenging. Many of the codes are constantly changing, which can frustrate players.
Related: How to Get Voice Chat on Roblox
How Do You Redeem a Roblox Gift Code?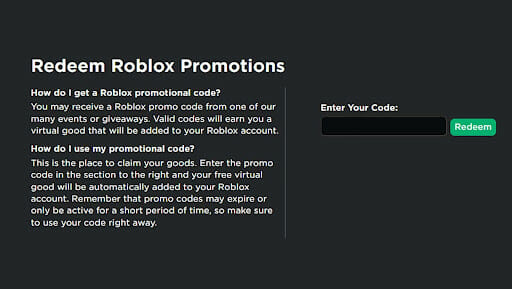 Image by Dexerto
If you want to redeem a Roblox Gift Code, you can do it from the Roblox website or a mobile app. Here is a step-by-step guide:
Sign in at the Roblox website or in your Roblox mobile app
Click the Robox button on the app screen
Click on the Redeem button
Enter your Roblox Gift Card code
Click on the Redeem icon to add Credit to your account
After redeeming the code, the virtual currency will reflect in your account balance.
Advantages and Disadvantages of Redeeming a Gift Code
Advantages
You Can Get Free Stuff: Using promo codes allows you to access free stuff such as hats, shirts, or dream-free stuff.
You Can Save Money: Promo codes can help you save money on your purchases in Roblox. Some codes can discount certain items.
You Can Get Rare Items: You can unlock rare items in your Roblox using Promo codes
Disadvantage
Promo codes can expire or be invalid.
How Do You Add Robux on Roblox?
Robux is the virtual currency of Roblox. You can use the Robux currency to purchase in-game items, such as clothes, hats, and accessories for your avatar. The value of a single Robux varies depending on how you obtain it. For example, if you buy 1,000 Robux with real money, it will cost you $10.
Adding Robux to Roblox is straightforward with these steps:
Log into the Roblox website account
Go to the Gift Card Redemption section
Log in your gift card PIN code
Click on Redeem to complete adding the Credit or Robux to your account
Select Use Credit, if you plan to use the Credit immediately
Click on Close when you are through
Importance of Adding Robux to Account
One of the main reasons why it is essential to add Robux to your account is because it allows you to progress further in the game. With more Robux, you can purchase better items and upgrades for your avatar.
Having a higher balance of Robux also allows you to access more features on the website, such as creating groups and participating in forums.
Advantages and Disadvantages of Adding Robux to Account
Advantages
Adding Robux to your account increases your chances of success when playing games. This is because you can use Robux to purchase in-game items that can help you win
Having Robux in your account gives you access to exclusive game features unavailable to free users
By adding Robux to your account, you help support the development of future Roblox games and features
Disadvantages
You may be unable to use all the available features with a paid account
How Do I Add Robux Gift Card to My iPhone?
You can add a gift card to your iPhone to make purchases in apps, online, and in stores that accept Apple Pay. You'll be able to add it to your iPhone using these steps:
Open the Settings app on your iPhone
Tap "iTunes & App Store"
Tap on your Apple ID at the top of the screen
When prompted, tap "View Apple ID" and log in with your password
Scroll down and tap "Redeem"
Enter the 16-digit code from your Robux gift card and tap "Redeem"
The balance will reflect on your account
Advantages and Disadvantages of Adding Gift Cards to iPhone
Advantages
Adding gift cards to your iPhone is a convenient way to keep track of your spending.
You can also use your iPhone to check your balance and see how much money is available on the card
If you lose your physical gift card, you can still use your iPhone to access the funds
Disadvantages
When you add a gift card to your iPhone, you essentially permit Apple to store your credit card information on their servers. This can be a major security risk.
Related: How To Private Chat In Roblox
How to Add Roblox Gift Card: FAQs
Where Is the Roblox Gift Card PIN?
The Roblox gift card pin is available on the back of the card. You can scratch off the gray part to reveal your pin code number.
How Many Times Can I Use Roblox Gift Card Redeem Codes?
You can only use Roblox gift card redeem codes once per account.
What are Roblox Gift Card Codes Free?
Free Roblox gift card codes are reloadable tickets that provide users with exclusive benefits and goods. The Robux gift card comes in various denominations, including $10, $25, $50, and any other custom amount you choose. The paid membership Roblox Premium is available for purchase using Roblox Gift Card Codes.
How Do You Login Via www.roblox/Redeem Card Login?
To log in and redeem your Roblox card, you will need to go to the WWW.Roblox/Redeem website. Once there, you will need to enter your username and password. This allows you to see your Roblox card information. From there, you can log in or redeem your card right away.
How Can I Redeem My Robox Gift Card Cord?
You need to use the Roblox website or mobile app to redeem your Roblox Gift Card code. Then you will follow the easy steps and enter your code to complete the process.
Conclusion
Adding a Roblox gift card is straightforward. First, you need to buy the gift card, redeem it on the website or app of your choice, and then use it to purchase items from the store. By following these steps, you can easily add funds to your Roblox account to take advantage of all their great offers. So go ahead and enjoy all the fun in-game activities with your friends.
Sources: