In April 2021, Apple finally made the long-awaited AirTags public after years of speculation and rumors. The tiny circular tag is fastened to items like wallets and keys, enabling Bluetooth tracking of these accessories alongside Apple devices via the Find My app.
You should purchase the Apple AirTags because it is an easy-to-use item.  Provided you can figure out a way to connect the tag to the item, it can aid with item tracking.
All you have to do to use it, is link the AirTags to your profile, fasten it to the object, and then use the Find My app to find the object. AirTags will use other Apple Devices on the iOS Find My network to transmit its location if it is no longer within the range of your device.
This post shows you how the AirTags work and how you can use them to track your items. We will also answer all your questions regarding how AirTags work.
Key Takeaways
AirTags use Bluetooth to track your items.

For items lost out of range, AirTags locate them by using the details of nearby iPhone users on the Find My network.

You don't need Wi-Fi or a cellular network to locate items with AirTags.

AirTags are located by Bluetooth within a range of about 35 feet from your device.

Tracking people with AirTags isn't permitted by Apple.
How Do AirTags Actually Work? 
Apple AirTags anonymously transmit a Bluetooth signal that links to any nearby device via Apple's Find My network. Depending on the strength of the Bluetooth connection supplied to those external devices, the AirTags location is triangulated.
The location data from your AirTag is synced to the cloud and marked on a map for quick access.
There are two additional techniques to locate AirTags: Precision Finding and beeping.
Use the Find My app to have the AirTags beep if, for example, you know it is located in your living area but can't find it. Just follow the beeping sound until you find the missing item. 
Only iPhone 11 and later models are compatible with Precision Finding since it needs an iPhone with an U1 ultra-wideband chip. Your iPhone transforms into a compass that points in the direction of the AirTag and indicates how far away it is, similar to a quest arrow in a video game.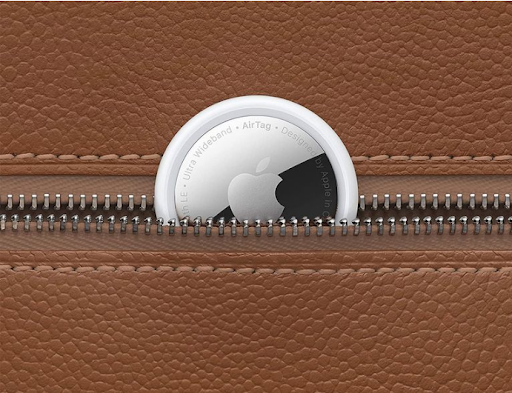 Each AirTags sells for $29, and a four-pack goes for $99.
Related: Can You Track the AirPods Case? Yes And This Is How
How Do AirTags Work Without Wi-Fi?
If you are new to AirTags or are considering buying one, you can wonder whether they use Wi-Fi. Wi-Fi is unnecessary for AirTags. They use Bluetooth to connect with nearby iOS devices within a 33–35 foot communication range (or about 10 meters).
AirTags communicate via Bluetooth signals as opposed to Wi-Fi. When there is an unobstructed line of sight, Bluetooth functions at its peak. The effectiveness and strength of a Bluetooth signal can be affected by objects like buildings, walls, and metal, and since AirTags don't use a cellular connection, you should be aware of this.
AirTags use anonymous, secure Bluetooth signals to communicate with nearby Apple devices on the Find My network. In this way, the location of the AirTag is picked up by these devices and transmitted to the iCloud, and the location of the lost item can be viewed on the Find My app.
Related: AirTags vs. Tile 2023 – Which One Is Right for You?
How Do AirTags Work for Luggage?
Traveling will always pose its challenges. For instance, the travel sector had a significant increase in demand in 2022. Many hotels and planes were fully booked, and travelers had to deal with long lines, flight delays, huge crowds, and various other travel problems. The loss of travelers' luggage was the most upsetting.
Apple AirTags fit this requirement. Other luggage monitoring devices might not. Lithium metal batteries must power them with 0.3 grams of lithium. For instance, the Speck Luggage Tag Pro for Apple AirTag. Therefore, the AirTags can pass easily through airport luggage checks.
A great example is the TALK WORKS Luggage Tag AirTag Case 4-Pack Two-in-One Leather AirTag Holder and Card Holder. 
You must physically link the AirTags to the thing you want to track while configuring your phone's Find My app. You'll put your AirTag inside your checked luggage to utilize the Find My App as a luggage tracker app.
Related: Do AirTags Make Noise? – Complete Guide
How Far Away Do AirTags Work From?
Since the initial setup of the AirTags uses Bluetooth, you must be close by, within about 35 feet. Apple has not specified the maximum range your AirTags can be from you after set up before they stop working. Like the Find my iPhone feature, AirTags use GPS from other apple users to provide an exact position readout.
Bluetooth was never intended as a long-distance pairing solution. The range of a Bluetooth device is only between 30 and 40 feet, based on the quality of the gadget. 
Although Apple has indicated that the AirTags may stay connected to an Apple device at a distance of around 33 feet, this distance is flexible. Because of environmental effects, Bluetooth signal quality can suffer. Obstacles like walls and vegetation will limit the Bluetooth range.
Fortunately, AirTags only needs Bluetooth for initial setup. The AirTags uses GPS to transmit its location once setup is complete. Regardless of how far their AirTags are, users may log in to the Find My app website to determine its location precisely.
How Do AirTags Work Long Distance?
You can use your own Apple device to track your AirTag within approximately 35 feet. However, if you want to track your lost item far away, you can still do that by using the Apple devices on the Find My network of other users who are in proximity of your AirTag. Through Bluetooth signal, the position of the AirTag will be picked up by those devices, and automatically sent to the iCloud, and then you can view it on the Find My app.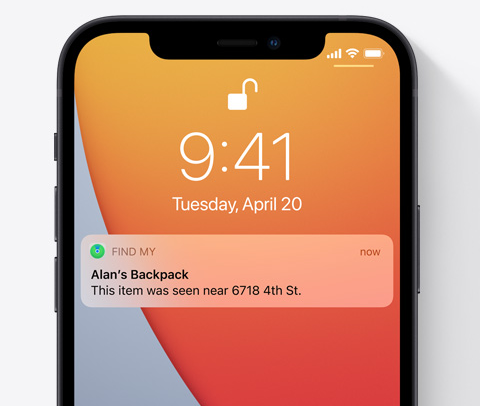 You will likely have a hard time finding an AirTags if you lose it in a local and unpopulated area where no one is likely to pass by, like the forest behind your house or in the wild.
Apple AirTags Range
Because they operate inside the limits of the iPhone's Find My network, AirTags don't have a specific operating range. That means an AirTag can passively connect with anyone's Apple device while it is within close reach and then assist you in locating it. 
For instance, if someone with an iPhone registered on the Find My network goes close to an AirTag that is hundreds of miles away from you, you can still find it. 
How Do AirTags Get a Signal?
If your AirTag is nearby, your Apple device's Precision Finding feature will direct you there. Precision Finding utilizes Ultra Wideband technology on Apple devices that are supported to deliver spatial and directional information.
Apple's Precision Finding feature takes advantage of Ultra Wideband technology.
Like other Apple products, your AirTags may also be placed into Lost Mode if it is not nearby. You'll get a notification as soon as other Apple devices nearby locate your AirTag and let you know where it is.
Can You Track Someone With AirTags?
Items like AirTags, AirPods, and more Find My network devices include protections against unauthorized tracking. Both tracking persons and tracking non-belonging-to-you property should not be done with them. In numerous nations and locations worldwide, it is illegal to use these goods to track users without their permission.
If my network accessory is found improperly tracking a person, law authorities may ask Apple for any information it has to aid in their inquiry.
Related: How to Spy on Devices Connected to My Wi-Fi? Follow These Steps
Can You Use AirTags on Pets?
Despite Apple's disapproval, the simple answer is that AirTags can work on pets. The business has made it clear and public that AirTags shouldn't be used to track humans or animals. 
However, given that it is feasible to fit an AirTags collar on your pet, Apple undoubtedly made this statement to shield the firm from future legal action.
How Do AirTags Work for Pets?
Pair the AirTag with your phone, give it a name, or provide a custom name to attach to it if you're using it to locate a pet. After that, verify your phone number and email address to connect the AirTag with your Apple ID.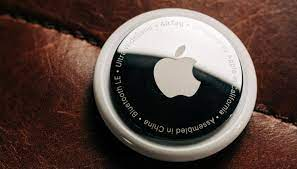 On your iPhone, go to Find My, click Items and press the relevant AirTag to identify it as lost. To access more settings, slide up on the menu, then click Enable next to the Lost Mode header. After entering the contact number or email, you want others to use to reach you, click next.
Choose if you want to be informed when the pet is found, enter the note you want to appear on the finder's phone, and click active to preserve your changes.
Do AirTags Need to Be Charged?
Apple AirTags are battery-operated; they lack a charging port and are not rechargeable, unlike most Apple goods. Before changing the battery, AirTags should last for around a year.
That is practical because most individuals use AirTags to track valuables like handbags, keys, pricey equipment, vehicles, and even pets over an extended period.
How Long Do AirTags Last?
A built-in battery is included with Apple AirTags and should serve for about a year before needing to be replaced. Depending on how often you use it, the battery life will vary.
The Find My app shows the battery level on the Items page whenever the level drops too low, and you should replace the battery, so you shouldn't be caught off guard. Your iPhone will alert you when the power runs low.
Conclusion
AirTags are well-made, small, practical, durable goods with respectable security and privacy features. Purchase AirTags if you intend to track some of your precious items. You'll be grateful to Apple for coming up with this cutting-edge technology if you constantly tend to look for your purse or keys.