The Best Amazon Prime Day Deals for 2019
This year's Amazon's Prime Day begins on the Monday July 15th and Tuesday July 16th, 2019 (yes 48 hours this year!), running through to the end of 16th July, and we're here to let you know what to expect and how we can help you find the best deals. Here at WiredShopper, alike we usually do, We'll be spending all of Prime Day sorting through the thousands of duds and posting only the good deals to our Deals page, our Twitter account, and our Facebook page.
To keep up with Prime Day, we've got a news post we'll be updating with all the details. Since this event requires you to be a Prime member, you'll want to make sure your Prime account is active, or if you've never had Prime, sign up for a 30-day trial.
Last year our staff scanned ​thousands of deals and posted ​from good deals to few that saved upto 80% of their retail price. We're seeing some early Prime Day related deals like trials on Amazon services, and we'll be posting the best ones below.
PRIME DAY IS NOW OVER FOR 2019 BUT... You might still get lucky with some subscription deals below!
PRIME DAY IS NOW OVER FOR 2019 BUT... You might still get lucky with some subscription deals below!
These are a limited number of exclusive products that are available only to Prime members and only on Amazon until at least 15 August. Check out the full list here.
AMAZON PRIME 30-DAY TRIAL
Prime gets you free superfast delivery, exclusive deals, video and music streaming and lots more. There's a no-commitment 30-day free trial too, which you can get by signing up to Prime here:
- US free trial
- UK free trial
- Canada free trial
- India free trial
More people signed up for Prime on Prime Day last year than on any other day in Amazon's history. As of April 2019, Amazon confirmed it had passed 150+ million subscribers for Amazon Prime, that's up from around 80 million before Prime Day last year and 58 million in 2016. That's some pretty incredible year-on-year growth for the last few years. We wouldn't be surprised to see Amazon Prime's 2018 numbers grow dramatically again by the time Prime Day arrives.
Amazon also reported that sales via the Amazon app more than doubled year-on-year and "tens of millions of people" used the app to buy items last Prime
Amazon Subscription Services
Amazon Channels, 3 Months Free
Amazon Channels is a TV streaming service that allows Prime members to add channel subscriptions for a low monthly subscription fee, without the need for a bundle and without a contract.
From today until midnight on 31 July Amazon are offering a chance to try before you buy with 3 Months free trial for 4 of their Channels: Discovery, Shudder, BFI, MGM. Find out more here.
Amazon Music Unlimited, 4 months for £0.99
Amazon Music is an ad-free music streaming and download service with over 40 million songs.
You can get a 4 month Amazon Music Unlimited Individual Plan for £0.99. Offer open today until midnight on 31 July. Click here for more details.
Refurbished Devices & Accessories
Prime Launches
MOST POPULAR AMAZON DEVICES ON PRIME DAY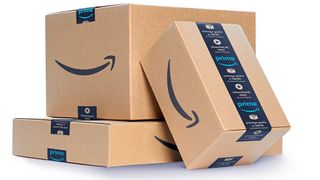 1. Echo Dot
2. Fire TV Stick
3. Kindle Paperwhite
4. Fire 7 tablet
5. Echo Speaker
Last Updated On