The Best Amazon Prime Day Deals for 2018
This year's Amazon's Prime Day begins on the 16th of July at 15:00 EST, running through to the end of 17th July, and we're here to let you know what to expect and how we can help you find the best deals. Here at WiredShopper, alike we usually do, We'll be spending all of Prime Day sorting through the thousands of duds and posting only the good deals to our Deals page, our Twitter account, and our ​Facebook page.
To keep up with Prime Day, we've got a news post we'll be updating with all the details. Since this event requires you to be a Prime member, you'll want to make sure your Prime account is active, or if you've never had Prime, sign up for a 30-day trial.
Last year our staff scanned ​thousands of deals and posted ​from good deals to few that saved upto 80% of their retail price. We're seeing some early Prime Day related deals like trials on Amazon services, and we'll be posting the best ones below.
What were the weirdest deals last year?
Where do we start? According to Techradar, There was 40% off cream made from sheep placentas, 27% off Yeti Garden Statues, 40% off a Viking-style drinking horn and 20% off a hot dog toaster. We didn't even know hot dog toasters existed. You could get 14 dollars off a 12-pack of Perky Jerky Turkey, 20% off a Beard Bib and 56% off glasses that apparently make your eyes think you're on magic mushrooms. There's always a deal on a massive box of cat food pouches too. Always.
​PLEASE COME BACK AND VISIT US ON THE PRIME DAY FOR SOME JAW DROPPING DEALS
​Early Prime Day Deals!
These are a limited number of exclusive products that are available only to Prime members and only on Amazon until at least 15 August. Check out the full list here.
AMAZON PRIME 30-DAY TRIAL
Prime gets you free superfast delivery, exclusive deals, video and music streaming and lots more. There's a no-commitment 30-day free trial too, which you can get by signing up to Prime here:
- US free trial
- UK free trial
- Canada free trial
- India free trial
More people signed up for Prime on Prime Day last year than on any other day in Amazon's history. As of April 2018, Amazon confirmed it had passed 100 million subscribers for Amazon Prime, that's up from around 80 million before Prime Day last year and 58 million in 2016. That's some pretty incredible year-on-year growth for the last few years. We wouldn't be surprised to see Amazon Prime's 2018 numbers grow dramatically again by the time Prime Day arrives.
Amazon also reported that sales via the Amazon app more than doubled year-on-year and "tens of millions of people" used the app to buy items last Prime
MOST POPULAR AMAZON DEVICES ON PRIME DAY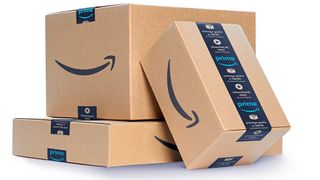 1. Echo Dot
2. Fire TV Stick
3. Kindle Paperwhite
4. Fire 7 tablet
5. Echo Speaker
​Jaw Droppers!
Live Amazon Prime Day deals
This is it. The internet's best Amazon Prime Day deals list shows everything that's worth buying with a price drop today. Two things: you'll need to be an Amazon Prime subscriber to get these deals and you'll need to act fast in some situations. Discounts and inventory don't last forever, so some products may sell out before Prime Day 2018 ends on July 17 at midnight Pacific.
Top Amazon deals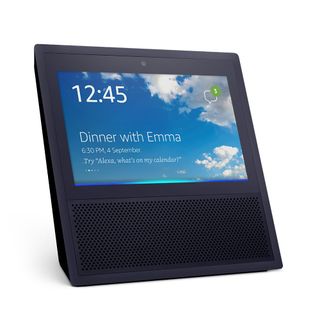 Amazon Echo Show (Black) | was $229.99 now $129.99 at Amazon
This is the screen-enabled Amazon Echo speaker, with the ability to display video, music lyrics and news stories with photos, all with the sound of your voice and Alexa natural language commands. It's the most powerful smart radio alarm clock ever invented. VIEW DEAL
Amazon Echo Show (White) | was $229.99 now $129.99 at Amazon
How about the Echo Show in a more stylish white (if that matches your home decor). It's now at the same great deal price as the black version of the screen-enabled smart speaker for Prime Day 2018. VIEW DEAL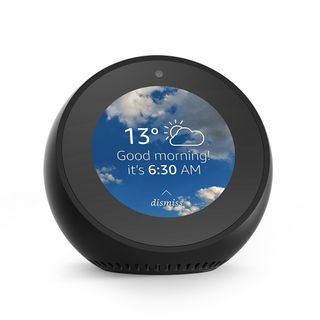 Amazon Echot Spot | was $129.99 now $99
The Echo Spot is the other Alexa-powered smart speaker on sale for Amazon Prime Day this year, and it also contains a screen. They're so cute and useful you might even buy two.VIEW DEAL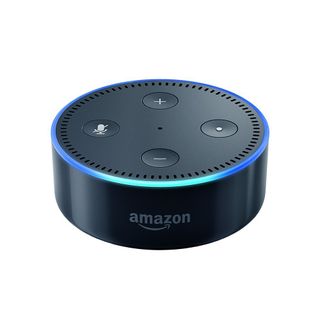 Echo Dot (2nd Gen – Black) | was $49.99 now $29.99 at Amazon
This is the time of year when you can get the Amazon Echo Dot smart speaker at its lowest price. It's the cheapest way to buy an Alexa-powered speaker and it comes in a round miniaturized size.VIEW DEAL
Echo Dot (2nd Gen – White) | was $49.99 now $29.99 at Amazon
The white Echo Dot speaker is also on sale for the same low price, giving you the option to match your counter tops (or bathroom sink) if it's in white. You probably won't find it cheaper until Black Friday.VIEW DEAL
Echo Dot Kids Edition | was $79.99 now $59.99 at Amazon
If you feel as if your kids deserve their own voice assistant, this is the smart speaker to buy them. Don't worry, it's the kid-friendly version of Alexa, with DJ, comedian and storyteller smarts geared toward youngsters. It comes in three colors.VIEW DEAL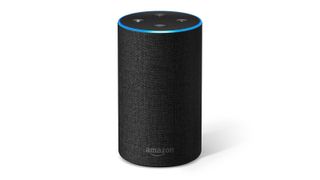 Amazon Echo (2nd Gen) | was $99.99 now $69.99 at Amazon
The newest version of the standard echo has a more grown up look to it, and it's available on a nice discount today. Instead of paying full price, Amazon.com has it on sale for 30% cheaper.VIEW DEAL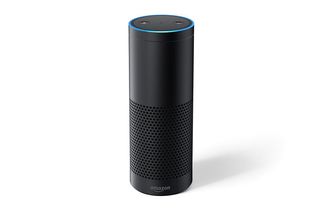 Echo Plus | was $164.98 now $99 at Amazon
The biggest sound from an Amazon Echo speaker comes from the taller Echo Plus. Alexa is ready to take all of your commands and pump up the volume when doing so for 39% off the MSRP.VIEW DEAL
Fitbit Charge 2 | was $149.95 now $119.95
Amazon Prime Day is here to get you fit, and that's exactly what we're seeing from this Fitbit Charge 2 deal. You can save and shed pounds while working out.VIEW DEAL
Garmin Approach X40 GPS golf band| was $249 now $199 at Amazon
Looking for a helper when you're out on the fairway? Garmin's Approach X40 will not just keep track of your steps and heart rate, but also track your golf games, give you measurements between your location and the green, and do a whole lot more. It's available in multiple sizes and colors.VIEW DEAL
Garmin Vivofit 4| was $79 now $59 at Amazon
The Garmin Vivofit 4 is an excellent budget fitness tracker with an incredible battery life. It even has a color screen. You can keep track of the time, your steps, the weather, and see when you have incoming calls. The Vivofit 4 comes in a multiple sizes and colors, helping you get the look and fit you want. Many other Garmin devices are on sale as well.VIEW DEAL
Garmin Vivofit JR.| was $79 now $49 at Amazon
For kids that want to keep track of their activity wherever they go, the Garmin Vivofit JR. is a helpful pick. It can track steps and sleep, and help make sure your kid is active for an hour every day. With water resistance up to five atmospheres and a year-long batter life, there's not much to worry about with this fitness tracker.VIEW DEAL
Samsung Gear S3 Frontier smartwatch| was $325 now $279 at Amazon
While we wait for its successor, it's only fitting we get a discount on the Samsung Gear S3. Amazon has the sportier Frontier version on sale. This watch is packed with features, does a great job tracking your activities, and flaunts a crisp, always-on display.VIEW DEAL
Fossil Q Venture smartwatch| was from $255 now from $153 at Amazon
The Fossil Q Venture is one of the best smartwatches running Google's Wear OS. It comes in a variety of stylish designs, and they're a lot cheaper right now. Here are all the versions on sale right now: Black with silicone strap, Rose Gold with metal strap, Silver with metal strap, Silver with leather strap, Gold with crystals and metal strapVIEW DEAL
Fossil Q Explorist smartwatch| was from $255 now from $153 at Amazon
The Fossil Q Explorist is a slick Wear OS smartwatch with water resistance, an all-day battery, and helpful hardware buttons. It's available in rose-gold with a blue leather strap, silver with a brown leather strap, and silver with a silver metal strap.VIEW DEAL
Skagen Falster smartwatch| was $275 now from $217 at Amazon
The Skagen Falster is one of the most gorgeously designed Wear OS smartwatches on the market. It may trade a little in features and battery life, but it'll look good on the wrist. And, with this Amazon Prime Day deal, it'll cost less to put it there. The cheapest model is going for $217 with a leather band, but for $225 you can get a silver model with silver mesh band or a rose-gold model with a matching mesh band.VIEW DEAL
Kindle Paperwhite | was $119.99 now $79.99
The popular Kindle Paperwhite is extra cheap on Prime Day today, and we knew this ahead of time as Amazon leaked its own Deal of the Day in advance. It's normally $119.99, but now $79.99 for the best-selling Kindle. Expect it to be sold out quickly.VIEW DEAL
Amazon Fire Stick with Alexa Voice Remote | was $39.99 now $19.99 at Amazon
We already reviewed and liked the Amazon Fire Stick and the same went for this one with the Alexa Voice Remote. It's handy to call out what you want without having to type in commands. Now it's half price.VIEW DEAL
Amazon Fire TV Cube | was $119.99 now $89.99 at Amazon
This is Amazon's newest and ultimate TV streaming set-top box, billed at the first-ever hands-free streaming media player with Alexa onboard and 4K Ultra HD at 60fps, HDR, and Dolby Atmos sound. VIEW DEAL
Fire TV Cube + Cloud Camera | was $238.98 now $149.98 at Amazon
Amazon is bundling a lot of its devices, and the most savings comes from the Fire TV Cube and Cloud Camera combo, which separately on a non-Amazon Prime Day would cost $240. A great deal if you were going to buy both anyway.VIEW DEAL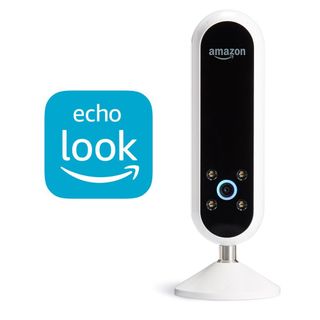 Amazon Echo Look | was $199.99 now $99.99 at Amazon
Save $50 on the style-focused Echo camera that provides full-length photos and 6-second video on your daily wardrobe. The hands-free camera with built-in LED lighting and Intel RealSense depth sensing helps you build a personal lookbook (and it'll prevent you from wearing the same thing twice on a date).VIEW DEAL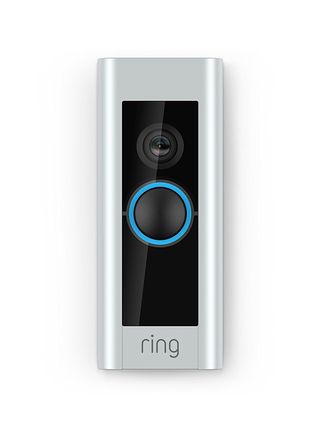 Ring Video Doorbell Pro | was $249 now $174 at Amazon
Who is at the front door? You'll know the answer to that question at all times of the day thanks to this Ring Video Doorbell Pro deal that provides peace-of-mind footage in 1080p HD. You can see, hear and speak to visitors from anywhere.VIEW DEAL
Amazon Fire 7 Tablet | was $49.99 now $29.99 at Amazon
The 7-inch Amazon Fire Tablet is significantly cheaper today than it was yesterday. It's 40% off for the remainder of Amazon Prime Day. The 16GB storage model is also 36% off. A good savings all around.VIEW DEAL
Amazon Fire 8 Tablet | was $79.99 now $49.99 at Amazon
The 8-inch Amazon Fire Tablet also sees a heavy discount, ranging from 38% to 40%, depending on storage size. You're saving a heap of dollars today no matter which Amazon tablet you buy.VIEW DEAL
Amazon Fire 10 Tablet | was $149.99 now $99.99 at Amazon
Go big or go home, right? The 10-inch Amazon Fire Tablet is the biggest of them all, and it comes with Alexa Hands-Free software built-in. It's at a 33% discount today for this new tablet.VIEW DEAL
Amazon Fire 7 Kids Tablet | was $99.99 now $69.99 at Amazon
This rough-and-tumble ready tablet is ready for your kids grubby hands. It's protected with shock-resistant bumpers and you'll worry even less thanks to this Prime Day discount.VIEW DEAL
Amazon Fire 7 Kids Tablet | was $99.99 now $69.99 at Amazon
The larger version of the Amazon Kids tablet is also on sale. It's an 8-inch tablet and comes in three colors: blue pink and yellow. It's 31% off today.VIEW DEAL
Google deals at Amazon's rival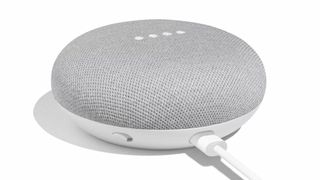 Google Home mini | was $49.99 now $34 at Walmart
Amazon isn't the only one giving deep discounts on Prime Day 2018. We're also seeing savings from Walmart on rival smart speaker, the Google Home mini. Google Assistant is Alexa's chief competitor.VIEW DEAL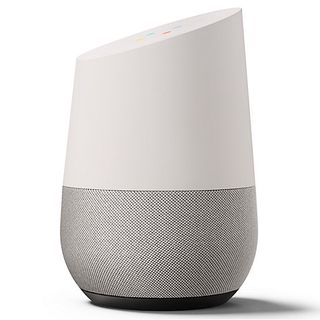 Google Home | was $129.99 now $99 at Walmart
The standard Google Home with more sound from a bigger speaker is also on sale today. It's available for just $99, the magic number for most people to buy, and comes with two-day free shipping.VIEW DEAL
Drone and car tech deals
DJI drone bundles coming with $300 in savings
When it first launched, the DJI Mavic Pro drone cost $999, the same price of a new iPhone X. Now you can purchase the very same drone for $799.VIEW DEAL
YI Compact Dash Cam is $39.99
One of the cheapest dash cams you can get (and actually utilize without issue) is from Yi. It gives you a 1080p Full HD tiny camera to keep eyes on the road in case anything goes wrong. It has a 2.7-inch LCD Screen, 130 degree WDR lens. Coupon code is applied at checkout.VIEW DEAL
Dash cam pick: Rexing V1 Car Dash Cam just $99 (was $150)
Keep your eyes on the road isn't enough these days, which is why we recommend a dash cam to record everything that goes right and wrong in your drive. This one is Full HD and $50 today.VIEW DEAL
TV deals
Best 4KTV value: All top TCL TVs have discounts
We recommended TCL TVs earlier this year (and also last year and the year before that). That's why we're pointing to TCL Roku 4K TVs and other sets that are even cheaper today. It's the top 4K TV deal on Amazon.VIEW DEAL
Cheapest HDTV: Hisense 40-Inch 1080p LED TV just $184
The cheapest 1080p television deal we recommend comes from Hisense and it's 40 inches for just under $200. It's not a 4KTV, but it's great for a den or spare room.VIEW DEAL
Top-end 4KTV: LG 65-Inch 4K ThinQ AI Smart TV just $846
This LG TV has every bell and whistle you can throw at a 4K UHD set, even LG's oddly named AI-powered smart TV software, ThinQ. The 65-inch picture will dazzle you with HDR10 support and tone mapping for scene-by-scene optimizations.VIEW DEAL
LG 65UJ7700 65-inch 4K Smart TV| was $1,799 now $649 at Amazon
This deal is massive, and it only feel bigger because it's on LG's huge 65-inch 4K TV. This model is a Smart TV and it features Dolby Vision HDR and local dimming. For a serious TV upgrade and a major discount, look no further.VIEW DEAL
AmazonBasics stereo Bluetooth soundbar| was $69 now $38.91 at Amazon
For a simple and cheap upgrade to your TV's or computer monitor's sound setup, a soundbar can do the job. And, Amazon's AmazonBasics stereo Bluetooth soundbar is incredibly affordable. If Bluetooth isn't enough, it also has 3.5mm, stereo analog, and optical inputs.VIEW DEAL
Monitors
LG 27-inch 4K FreeSync monitor| was $499 now $345 at Amazon
This LG monitor offers a lot for gamers. The 4K resolution means crisp game imagery even on a large 27-inch panel. The IPS display will also give wide viewing angles. And, with AMD FreeSync, you can avoid screen tearing while gaming. VIEW DEAL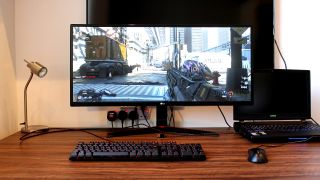 LG 34-inch UltraWide 144Hz gaming monitor| was $509 now $384 at Amazon
If you want a hardcore gaming battle station, look no further. This 34-inch monitor boasts a 2,560 x 1,080 display with a 144Hz refresh rate and FreeSync, for sharp, smooth, tear-free gameplay. Plus, USB ports on the back make it easy to manage your cables.VIEW DEAL
Toy deals
Anki Overdrive: Fast & Furious Edition | was $169.99 now $130 at Amazon
Okay, maybe there's a little less learning going on here than an educational tablet, but it's fun pretending to be Vin Diesel in this awesomely-themed F&F racing toy set. Buckle up, Toretto.VIEW DEAL
MegaWheels Hoverboards as low as $159
Hoverboards are back and part of the Prime Day deals collection for today. This limited time deal rolls back the price from $170 to as low as $159. Best of all, MegaWheels promise these hoverboards won't blow up.VIEW DEAL
Camera deals
GoPro Hero 5 Black is just $255 (was $399 at launch)
Back when we reviewed the GoPro Hero 5 Black, it cost $399. But it's seen price drop after price drop, and you can now buy it for a lot less: $250 for the e-commerce packaging edition (without the wasteful tall box and hard-to-crack-open plastic.VIEW DEAL
GoPro Hero (2018) is $179.00
The entry-level GoPro Hero inherits of a lot of the features of the GoPro Hero 6 Black and GoPro Hero 5 Black, but keeps the resolution to 1080p60fps with 10MP photos. This also means it keeps the price down, and this is well under $200 now.VIEW DEAL
GoPro Hero Session camera (refurbished) is just $129
The smallest GoPro is now under the $130 threshold and harder to pass up in advance of Amazon Prime Day. It can record 1440p30, 1080p60 and 720p100 video, and capture 8MP photos, all from a little palm-sized cube.VIEW DEAL
Neatgear Arlo Smart Baby Monitor | was $199.99 now $149.99 at Amazon
The cutest baby monitor ever created is now on sale today, giving you an extra $50 of savings. It's a 1080p WiFi-enabled camera with two-way audio, night vision, air sensors and even a lullaby player and night light. It works with both Alexa and Apple HomeKit.VIEW DEAL
AmazonBasics 50-inch lightweight tripod | was $10.99 now $16.99 at Amazon
One of the cheapest tripods we've ever bought to match our gold 12-inch MacBook (true story) is now even more affordable. It's $6 off, giving you the best price you'll find on a 50-inch tripod today.VIEW DEAL
Phones, tablets, and accessories
Samsung Galaxy Note 8 unlocked| was $949 now $649 at Amazon
Samsung's huge phablet started with a real whopper of a price tag, but Amazon Prime Day is bringing that down dramatically. The Galaxy Note 8 packs a 6.3-inch Super AMOLED display, 64GB of storage, a Snapdragon 835 chipset, and a high-quality dual-sensor camera system.VIEW DEAL
Huawei Mate 10 Pro| was $799 now $499 at Amazon
The Huawei Mate 10 Pro packs a lot of screen, a lot of storage, a lot of power, and an incredible camera all into a nice-looking phone. And, this Amazon Prime Day deal packs all of that into a great price.VIEW DEAL
Samsung Galaxy Tab S3 9.7-Inch, 32GB Tablet | was $447.97 now $399.99 at Amazon
The newest Samsung tablet is the only iPad Pro competitor that we recommend. And it's a lot cheaper than Apple's best iPads, especially for Prime Day 2018, costing $400. VIEW DEAL
Moto G6 64GB smartphone | was $319.99 now $259.99 at Amazon
One of our favorite smartphones, and the best cheap phone you can buy today, just got even cheaper thanks to this Amazon Prime Day deal. It works with AT&T, Verizon, Sprint, and T-Mobile and is cheaper through Amazon than anywhere else.VIEW DEAL
Samsung Galaxy Tab A | was $167.99 now $149.00 on Amazon
If you're looking for a cheap, portable Android tablet that'll let you watch your favorite TV shows and movies on the go, the Samsung Galaxy Tab A is a great choice. And, for Amazon Prime Day, you can score a solid 25% off of this mini tablet.VIEW DEAL
Samsung Galaxy Tab S3 | was $429 now $399.99 on Amazon
The Samsung Galaxy Tab S3 is a competent and affordable Android tablet that's perfect for consuming all your media. And, it's even more affordable on Amazon Prime Day, where you can get it for 27% off.
Apple official leather cases for up to $11 off
These cases normally cost $50 through the Apple Store, but Amazon has the Taupe leather case for just $34 (that's $16 off the $49 list price). Other colors are on sale too, including Saddle Brown and Charcoal Gray.VIEW DEAL
Super-cheap wireless charger for just $16
This incredible cheap wireless says it works with iPhone X in the title, but really it works with any Qi-compatible device, including all recent Samsung phones. And it's just $16.VIEW DEAL
Anker fast-charging accessories as low as $10
Anker makes some of our favorite accessories, and today many of the fast-charging accessories are on sale. You can get discounts on USB cables, power banks, wireless chargers and even a dash cam.VIEW DEAL
Headphones & audio
Amazon Music 4-months for just $.99 a month
It's as close as it gets to a free subscription to a music streaming service, and while it's not Apple Music or Spotify, it has a lot of the songs you'll want to listen to at a fraction of the price. Seriously, you'll be paying just $4 for this early Prime Day deal.VIEW DEAL
Bose QuietComfort 25| was $299 now $125 at Amazon
You can get Bose's excellent sound, effective noise-cancellation, and comfortable design for a huge discount right now. Amazon has the price slashed by 58%, making one of our favorite pairs of wired headphones an even better choice. This model features in-line controls that work with Android devices.VIEW DEAL
Sennheiser HD 4.50 Special Edition wireless headphones| were $199 now $99 at Amazon
Amazon has Sennheiser's HD 4.50 Special Edition headphones half off for Prime Day. These Bluetooth headphones offer active noise-cancelling, a built-in microphone for calls, and a 19-hour battery-life. They even can be used with a wired connection when you want to save battery.VIEW DEAL
Stage Right Studio Headphones are 20% off
Early Amazon Prime Day deals on headphones begin with these 53mm cans at a nice $27 price. They usually cost $46.11, but today's discount bring them down 20%. They're our top pick.VIEW DEAL
PDP Universal Afterglow LVL 6+ Haptic Gaming Headset $6 off
Compatible with Xbox One, PS4, PC and mobile devices, these universal wired gaming headphones boast haptic boost via extra low frequency bass, a flexible flip-up microphone boom, and comfortable leatherette ear cushions. Save $6 on these today.VIEW DEAL
Sony WH-CH700N Bluetooth headphones| were $198 now $98 at Amazon
This pair of Sony Bluetooth headphones just got its price slashed by $100 for Amazon Prime Day. They feature noise-cancelling, easy pairing via NFC, 35 hours of battery life, and the option to use them with a wire. The sale includes both the blue model and the black one.VIEW DEAL
Audio Technica ATH-ANC9 headphones| were $199 now $129 at Amazon
These headphones are oldies but goodies. They feature a variety of uses, with varying noise-cancellation methods, and different cables for phones that support in-line mics or phones that don't. You also get a carrying case and a few adapters.VIEW DEAL
Beats-like: Hopday U8 in-ear wireless earbuds just $19.99
Okay, these aren't Beats headphone on sale, but this is a way better deal than buying earbuds from the Apple-owned brand. It costs just $20 for these sweat-proof, noise-canceling earbuds designed for running. VIEW DEAL
Samsung Gear IconX Bluetooth earbuds| were $169 now $149 at Amazon
If you've been waiting for a deal on Samsung's Gear IconXBluetooth earbuds, now's your chance. These earbuds connect with your phone wirelessly, and offer close to five hours of playback. With 4GB of built-in storage, you can even load up music and leave your phone behind.VIEW DEAL
AirPods-like: Parihy Truly Wireless Earphones for $42.50
Want true wireless earbuds instead? The noise-canceling twin stereo earphones work with iPhone, Samsung and all other Bluetooth enabled Android phones. They're not AirPods, but they are under $50 with the instant coupon (applied at checkout).VIEW DEAL
Portable Wireless Bluetooth Speaker only $14.58
AmazonBasics offers the best value on electronics, and this portable Bluetooth speaker gives you a sense of the saving your are in for with an early Prime Day deal. It's less than $15 for this Jawbone-equivalent speaker.VIEW DEAL
Bose SoundLink Micro Bluetooth speaker| was $99 now $69 at Amazon
Bose has a long-standing reputation for getting great sound out of even small hardware. With the SoundLink Micro, the size might be small, but the sound is solid if reviews are any indication. This Bluetooth speaker is water resistant, and it has a built-in microphone for taking calls and accessing Siri or Google Assistant. The discount is available on the Black, Bright Orange, and Midnight Blue models.VIEW DEAL
Audio-Technica AT-LP120 USB turntable| was $298 now $229 at Amazon
Need a turntable? Audio-Technica's AT-LP120 USB turntable is highly versatile, with multiple audio output options, three speed settings, and even a reverse playback option. This model is also available in black.VIEW DEAL
Audio-Technica AT-LP120 USB turntable| was $299 now $229 at Amazon
Need a turntable? Audio-Technica's AT-LP120 USB turntable is highly versatile, with multiple audio output options, three speed settings, and even a reverse playback option. This model is also available in silver.VIEW DEAL
Audio Technica AT-LP60 Bluetooth| was $179 now $129 at Amazon
Going from old school to new school, the Audio Technica AT-LP60 turntable lets you put a record on and play it back from Bluetooth headphones, speakers, or a wireless stereo receiver. This turntable can play back both 33 and 45 records.VIEW DEAL
Gaming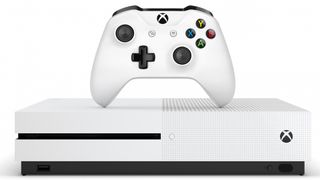 Xbox One S 1TB starter bundle| was $294 now $229 at Amazon
You can snag a capacious 1TB Xbox One S console for just $229 during prime day. The model on sale is a starter bundle, so it comes with three months of Xbox Live Gold and Xbox Game Pass, which gives you access to over 100 games to try outVIEW DEAL
Home
Up to 20% off Amazon Basics products
Prime Day is filled with Amazon-owned speakers and streaming devices that you know and love, but the store has also put its name to several white label products. Everything from electric kettle (a best seller for $15) to carry-on luggage ($39.99) is cheap today.VIEW DEAL
iRobot Roomba 671| was $349 now $249 at Amazon
Now's your chance to save $100 on a robot vacuum that can make cleaning up a lot easier. The Roomba 671 is suited for hard floors, carpet, and pet hair. It can run for 90 minutes before it automatically returns to its charger. And, this model works with Amazon Alexa and Google Assistant.VIEW DEAL
Opal Nugget Ice Maker | was $499 now $398.99 at Amazon
Getting good ice is without waiting hours and hours is costly, but it got a little cheaper thanks to this Bluetooth-enabled ice maker. You can schedule on the FirstBuild app and get ice in as little as 15 minutes, 3lbs of ice in one hour and 3lbs (capacity) in three hours.VIEW DEAL
Kalamera 15" 96 can Beverage cooler | was $499 now $321.99 on Amazon
If you're looking for an attractive beverage cooler to put in you den or on your deck, look no further than the Kalamera 15" 96 can Beverage cooler. Luckily, for Amazon Prime Day, you can pick it up for a whopping 60% off.VIEW DEAL
Petcube Bites Pet Camera with Treat Dispenser | was $249 now $134.99 on Amazon
If you've ever missed checking in on your pets, you're going to love the Petcube Bites Pet Camera. Not only will you be able to check in on your furry friends, but you can even give them treats. And, for Amazon Prime Day you can score a massive 46% off discount. VIEW DEAL
Blueair Pure 211+ Purifier | was $465 now $395
Two is better than one, and that's exactly what is going on with this Amazon Prime Day deal for this pair of stylish air purifiers that are capture allergens, odors, smoke, mold, dust, germs, among other harmful microscopic foes.VIEW DEAL
Amazon Key-compatible security camera and smart locks
Amazon has teamed up with smart lock makers like Kwikset and Yale to bring smart locks to the masses, and it's bundling these smart home must-haves with the Amazon Cloud Camera for a nice savings.VIEW DEAL
Panasonic KX-TG7875S Link2Cell Bluetooth Cordless Phone
Looking for a old-school single-line phone for your home or home office? This one has five handsets to it, can receive texts thanks to talking ID alerts, and stays on even if the electricity goes out thanks to a power back-up feature.VIEW DEAL
RFID-blocking Slim Bifold Genuine Leather wallet under $29
This minimalist wallet protects both your money and your personal identity through RFID-blocking powers. It could save you a heap of hard-earned cash in the long run.VIEW DEAL
Laptop and computing
Acer Predator Helios 300 Gaming Laptop is $50.99 off
This 15.6-inch Full HD gaming laptop boasts an Intel i7-7700HQ CPU, 16GB DDR4 RAM, 256GB SSD, and a GeForce GTX 1060-6GB. It's VR Ready, runs Windows 10 64-bit, and has a red backlit keyboard and metal chassis.VIEW DEAL
MSI GL62M gaming laptop | was $999 now $799 at Amazon
You can get your game on without breaking your budget with this MSI gaming laptop deal. This model gets you a powerful Core i7-7700HQ with 8GB of RAM, a GeForce GTX 1050Ti GPU with 4GB of VRAM, plus a 128GB SSD and 1TB hard drive. That's a whole lot for $799.VIEW DEAL
Lenovo Tab 4 Plus| was $XX now $169 at Amazon
With the Lenovo Tab 4 Plus, you get a versatile tablet for the whole family. A fingerprint scanner makes it easy to give family members access, and an 8-inch 1,920 x 1,200 IPS display makes it video worthy.VIEW DEAL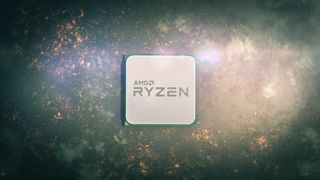 AMD Ryzen 7 2700 with Wraith Spire LED cooler| was $294.99 now $224.99 at Amazon
If you've been waiting for a good time to upgrade your PC, this deal on the Ryzen 7 2700 is a good option. This is an 8-core/16-thread CPU ready to offer solid performance for both gaming and productivity. The included cooler just sweetens the deal, as that's one fewer item to go on your PC upgrade parts list. Amazon has a number of PC gaming discounts for Prime Day, but you can go directly to the Ryzen 7 deal here.VIEW DEAL
Gigabyte X470 AORUS motherboard| was $229 now $174 at Amazon
Looking for a motherboard to start your new AMD Ryzen rig? This Gigabyte X470 AORUS Gaming 7 motherboard supports both first- and second-gen Ryzen CPUs using the AM4 socket, is ready for CrossFire or SLI graphics, and supports up to 64GB of DDR4 memory. Plus, it has loads of RGB lighting.VIEW DEAL
Asus ROG Strix Z370 gaming motherboard| was $209 now $149 at Amazon
You can sink a lot less cash into your new gaming rig with the discount on this Asus ROG Strix motherboard. This Z370 motherboard uses the LGA1151 socket for 8th-Gen Intel Core CPUs, so you can pair it with the Core I7-8700K on sale to start a real beast machine.VIEW DEAL
EVGA GeForce GTX 1080 FTW Gaming ACX 3.0| was $649 now $499 at Amazon
As part of Amazon's PC Prime Day Deals, you can score this GTX 1080 graphics card with 8GB of GDDR5X video memory for less than $500. For gaming and VR, this card can help you get high-quality visuals and smooth frame-rates.VIEW DEAL
iBUYPOWER Core i7 GTX 1070Ti gaming desktop| was $1,599 now $1,199 at Amazon
As part of Amazon Prime Day's PC gaming deals, this beastly gaming desktop from iBUYPOWER is on sale for $400 off. It's packing an 8th-gen Intel Core i7-8700K 6-core CPU, a GeForce GTX 1070Ti GPU with 8GB of video memory, and 16GB of RAM. It's no slouch when it comes to storage either, with a 1TB hard drive and a 240GB SSD. A mouse and keyboard included in the box gives you everything you need to start gaming.VIEW DEAL
Intel Core i7-8700K unlocked CPU| was $379 now $299 at Amazon
If you're looking to build a beefy gaming PC or workstation, you can't go wrong with the Core i7-8700K. It features 6 cores and 12 threads, and has a base clock of 3.7GHz with boost up to 4.7GHz. But, as this is an unlocked model, you can overclock it for even more performance. See the rest of Amazon's Prime Day PC gaming deals here.VIEW DEAL
Mouse & keyboard deals
Razer Orbweaver Chroma | was $129.99 now 99.32 on Amazon
The Razer Orbweaver Chroma is a gaming accessory from another dimension, with 20 fully programmable keys so that you can access all of your macros and hotkeys with ease. And, as a bonus, you can get 24% off for Amazon Prime Day.
Hard drives and memory cards
Seagate FireCuda 2TB hybrid hard drive | was $99 now $69 at Amazon
When you need a big boost in storage but don't want it to be as slow as a normal hard drive or as expensive as an SSD, Seagate's FireCuda is a great pick. It combines flash storage and a 7,200RPM hard drive for loads of zippy storage. It's on sale now as part of Amazon's Prime Day discounts on Seagate storage.VIEW DEAL
Seagate BarraDuda 8TB hard drive | was $224 now $169 at Amazon
For a heaping helping of storage, Seagate's BarraCuda drives offer plenty of room at a low price. With this discount, the price is even better, making it that much easier to expand your library of photos, videos, music, and video games.VIEW DEAL
Seagate Barracuda 3TB hard drive | was $84 now $59 at Amazon
Need some extra room for your library of photos, videos, music, and video games? Seagate's BarraCuda hard drives offer a great balance of storage and price, and with this deal for Amazon Prime day, that balance is shifted even more in your favor.VIEW DEAL
Seagate BarraCuda Pro 6TB and 8TB hard drives| were from $222 now $157 at Amazon
Seagate's BarraCuda Pro hard drives take the standard formula and turn things up a notch. They feature a large 256MB cache and extra speedy 7,200RPM platters. For Amazon Prime Day, the 6TB and 8TB models are majorly discounted.VIEW DEAL
Seagate Backup Plus Slim 2TB external hard drive| was $78 now $58 at Amazon
This external drive is packing 2TB of storage, but Seagate has still managed to make it slim, so you can easily take it with you. Since it's powered by USB, you also won't get tangled up in any extra cables. VIEW DEAL
Seagate Backup Plus Ultra Slim 2TB external hard drive| was $79 now $62 at Amazon
Seagate knows how to pack a lot of storage into a small space, and with the Backup Plus Ultra Slim, you get 2TB of storage in a highly portable package. As a bonus, it comes with two months of Adobe's Creative Cloud for photography.VIEW DEAL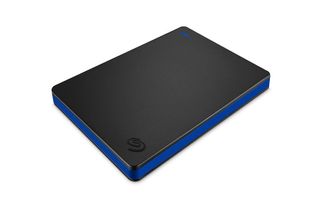 Seagate 2TB Game Drive for PS4| was $89 now $62 at Amazon
Seagate has a simple solution for when you're running out of room for games on your PlayStation 4. The Game Drive connects to one of your PS4's USB ports, and gives you an extra 2TB of storage. Setup only takes minutes, and with this deal, the price is easy, too.VIEW DEAL
Crucial MX500 2TB SATA SSD| was $433 now $319 at Amazon
SSDs might be getting cheaper, but they can still be plenty pricey. This deal on Crucial's 2TB MX500 makes it a lot easier to afford a whole heap of fast storage, though. Plus, with durable 3D NAND and a five-year warranty, this will be storage you can count on for some time to come.VIEW DEAL
SeaGate IronWolf 3TB NAS drive| was $109 now $73 at Amazon
Building out a small NAS to make your file available across your network just got cheaper with this discount on the 3TB Seagate IronWolf drive. This drive is ready to run 24/7. VIEW DEAL
SeaGate IronWolf 6TB NAS drive | was $194 now $132 at Amazon
You can pack a lot onto your NAS when it's loaded with 6TB IronWolf drives from SeaGate. And, building out that dream NAS just got a lot easier with this hefty 32% discount.VIEW DEAL
Seagate IronWolf 12TB NAS drive| was $429 now $300 at Amazon
So, you need a really big NAS? Well the 12TB IronWolf NAS drive has you covered. And, with this 30% discount for Amazon Prime Day, you can afford to get more and build an even bigger NAS.VIEW DEAL
Seagate Ironwolf Pro 6TB NAS drive| was $229 now $160 at Amazon
For a NAS that's extra fast, the Seagate Ironwolf Pro offers 256MB of cache and zippy 7,200RPM platters. With rotational vibration sensors, a mean time between failures of 1.2 million hours, and a five-year warranty, your NAS should be safe, even at those high speeds.VIEW DEAL
Seagate Backup Plus external hard drives| were from $129 now from $89 at Amazon
Seagate's Backup Plus drives offer affordable external storage at USB 3.0 speeds. And, this deal makes them even more affordable. You can get the 4TB model for $89 and the 5TB model for $109. As a bonus, they come with a two-month subscription for Adobe's Creative Cloud service for photography.VIEW DEAL
Seagate Backup Plus external hard drives for Mac| were from $99 now from $58 at Amazon
Macs have the benefit of a compact design, but that can mean they lack a lot of storage. That's where Seagate's Backup Plus external hard drives for Mac can come in handy. They also come with a two-month subscription for Adobe's Creative Cloud service for photography. The 2TB model is going for $58, while the 4TB model is on sale for $89.VIEW DEAL
Seagate Backup Plus Hub 8TB| was $249 now $139 at Amazon
When you need a whole lot of extra storage for your computer, Seagate's Backup Plus Hub just might be the answer. With 8TB of storage and handy USB ports on the front, it can sit on your desk without just taking up space. It also comes with a two-month subscription for Adobe's Creative Cloud service for photography. A version for Mac is also on sale.VIEW DEAL
SanDisk 128GB Ultra Fit USB 3.1 Flash Drive | was $37.99 now $21.99 at Amazon
This is the fastest tiny USB 3.1 flash drive on sale today, and it's good for laptops, game consoles and in-car audio systems. it's available in sizes up to 256GB, too, and writes 15x faster than USB 2.0 drives.VIEW DEAL
SanDisk Extreme 64GB SDXC UHS-I Card | was $33.99 now $22.96 at Amazon
Your camera always runs out of space, but this will help top you off with another 64GB of photo and video storage on one of the fastest SD cards available. It's 32% off for Amazon Prime Day.VIEW DEAL
Sandisk Ultra 64GB Micro SDXC UHS-I Card | was $24.99 now $13.99 at Amazon
This microSD memory card is perfect for Nintendo Switch, Android phones and GoPro cameras. It's at an all-time low price when it used to cost $25. You can double your storage for the price of lunch.VIEW DEAL
Sandisk Ultra 128GB Micro SDXC UHS-I Card | was $49.99 now $26.52 at Amazon
How about twice as much space for a little more money? That's what you'll get from this 128GB microSD card from Amazon.com. Normally this memory card for phones and Nintendo Switch costs $50.VIEW DEAL
SanDisk 64GB microSDXC UHS-I card for Nintendo Switch | was $42.99 now $17.49 at Amazon
When this special edition microSD came out, the price was way too high. Now it's very reasonable thanks to both time and, today, Amazon Prime Day. It's actually cheaper than normal 64GB microSD cards on normal days.VIEW DEAL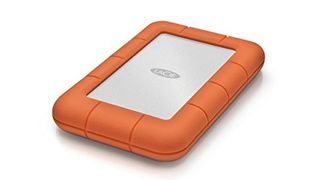 LaCie Rugged Mini 4TB USB 3.0/USB 2.0 Portable Hard Drive | was $169.94 now $119.99 at Amazon
This hard drive was made to be tested in more ways than one. It can be dropped 4ft and is dust and water resistant. It works with PC and Mac (latter requires reformatting) and uses USB 3.0.VIEW DEAL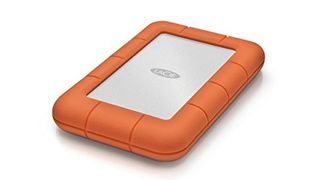 LaCie Rugged Mini 2TB USB 3.0/USB 2.0 Portable Hard Drive | was $79.99 now $109.94 at Amazon
Want an even cheaper durable hard drive for your destined for a rough-and-tumble life in your bag? This USB 3.0 drive is under $80 for 2TB of storage.VIEW DEAL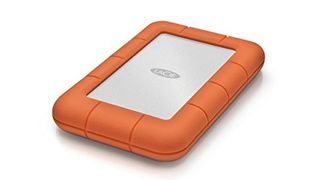 LaCie Rugged Mini 1TB USB 3.0/USB 2.0 Portable Hard Drive | was $89.94 now $58.99 at Amazon
How low can you go? The 1TB shock-resistant external storage hard drive is price-reduced for a limited time. It's a good size for on-the-go needs and costs a lot less today.VIEW DEAL
SanDisk 1TB Extreme Portable SSD | was $349.99 now $199.99 at Amazon
This is SanDisk's version of a rugged hard drive, and this one doesn't have breakable spinning parts. It's a 1TB SSD that's very pocketable. It's a lot cheaper now than it was a day ago, but this deal won't last.VIEW DEAL
SanDisk SSD PLUS 1TB Solid State Drive | was $249.99 now $149.94 at Amazon
SSD is the way to go for the fastest speeds, and this one has Read and write speeds of up to 535MB/s and 450MB/s. This 2018 drive is meant for internal use in a desktop PC or a compatible laptop.VIEW DEAL
WD 4TB My Passport for PS4 (and everything else) | was $129.99 now $89.99 at Amazon
You can add 4TB of storage to your computer and use this drive for the PS4 console, too. It's not for one or the other. However, other drives we have tested don't work with PS4. This one pulls double duty (and helps you play Call of Duty).VIEW DEAL
WD 2TB My Passport for PS4 (and everything else) | was $89.99 now $59.99 at Amazon
Even cheaper is the 2TB hard drive that's also compatible with your computer as well as PS4, as denoted by the special title. It was the same price as the 4TB is now, but it's at an all-low price of $60.
Saturday Early Deals:
It's Saturday, and Amazon Prime Day is next Monday and Tuesday, but the company has already begun discounting products with early deals. What are the best deals? So far, we like a few 4KTV deals (if you don't have a new TV yet) and savings on the most expensive Echo speaker, with a $100 discount on the original list price.
Best 4KTV value: All top TCL TVs have discounts
We recommended TCL TVs earlier this year (and also last year and the year before that). That's why we're pointing to TCL Roku 4K TVs and other sets that are even cheaper today. It's the top 4K TV deal on Amazon.VIEW DEAL
Cheapest HDTV: Hisense 40-Inch 1080p LED TV just $238
The cheapest 1080p television deal we recommend comes from Hisense and it's 40 inches for just under $250. It's not a 4KTV, but it's great for a den or spare room.VIEW DEAL
Top-end 4KTV: LG 65-Inch 4K ThinQ AI Smart TV just $815
This LG TV has every bell and whistle you can throw at a 4K UHD set, even LG's oddly named AI-powered smart TV software, ThinQ. The 65-inch picture will dazzle you with HDR10 support and tone mapping for scene-by-scene optimizations.VIEW DEAL
Dash cam pick: Rexing V1 Car Dash Cam just $99 (was $150)
Keep your eyes on the road isn't enough these days, which is why we recommend a dash cam to record everything that goes right and wrong in your drive. This one is Full HD and $50 today.VIEW DEAL
Amazon Fire Tablet (refurbished) at just $64
Even though Prime Day is still days away, you're probably not going to find a better deal on an Amazon Fire Tablet than this. It's $5 off for a 7% discount, and it's been tested and certified to look and work like new, according to Amazon.VIEW DEAL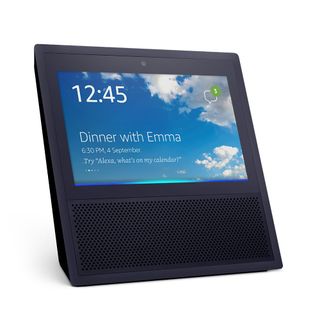 Amazon Echo Show for just $129.99
One year ago, we paid $229 for the Amazon Echo Show like fools. Now it's $100 cheaper thanks to Amazon Prime Day 2018, and the best screen-equipped smart speaker you can buy. The greatest news of all is that it's here now, instead of July 16.VIEW DEAL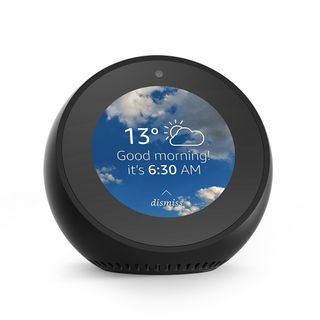 Amazon Echo Spot – buy two, save $40
The Echo Spot is the other Alexa-powered smart speaker on sale for Amazon Prime Day this year, and it also contains a screen. This deal only applies if you buy two, with a $40 savings. But they're so cute and useful, why not get a second for someone else?VIEW DEAL
MegaWheels Hoverboards as low as $159
Hoverboards are back and part of the Prime Day deals collection for today. This limited time deal rolls back the price from $170 to as low as $159. Best of all, MegaWheels promise these hoverboards won't blow up.VIEW DEAL
GoPro Hero 5 Black is just $250 (was $399 at launch)
Back when we reviewed the GoPro Hero 5 Black, it cost $399. But it's seen price drop after price drop, and you can now buy it for a lot less: $250 for the e-commerce packaging edition (without the wasteful tall box and hard-to-crack-open plastic.VIEW DEAL
GoPro Hero (2018) is $179.00
The entry-level GoPro Hero inherits of a lot of the features of the GoPro Hero 6 Black and GoPro Hero 5 Black, but keeps the resolution to 1080p60fps with 10MP photos. This also means it keeps the price down, and this is well under $200 now.VIEW DEAL
GoPro Hero Session camera (refurbished) is just $99
The smallest GoPro is now under the $100 threshold and harder to pass up in advance of Amazon Prime Day. It can record 1440p30, 1080p60 and 720p100 video, and capture 8MP photos, all from a little palm-sized cube.VIEW DEAL
Anker fast-charging accessories as low as $10
Anker makes some of our favorite accessories, and today many of the fast-charging accessories are on sale. You can get discounts on USB cables, power banks, wireless chargers and even a dash cam.VIEW DEAL
Stage Right Studio Headphones are 20% off
Early Amazon Prime Day deals on headphones begin with these 53mm cans at a nice $36.88 price. They usually cost $46.11, but today's discount bring them down 20%. They're our top pick.VIEW DEAL
PDP Universal Afterglow LVL 6+ Haptic Gaming Headset $6 off
Compatible with Xbox One, PS4, PC and mobile devices, these universal wired gaming headphones boast haptic boost via extra low frequency bass, a flexible flip-up microphone boom, and comfortable leatherette ear cushions. Save $6 on these today.VIEW DEAL
Beats-like: Hopday U8 in-ear wireless earbuds just $14.98
Okay, these aren't Beats headphone on sale, but this is a way better deal than buying earbuds from the Apple-owned brand. It costs just $15 for these sweat-proof, noise-canceling earbuds designed for running. VIEW DEAL
AirPods-like: Truly Wireless from Mindkoo for $18.99
Want true wireless earbuds instead? The noise-canceling twin stereo earphones work with iPhone, Samsung and all other Bluetooth enabled Android phones. They're not AirPods, but they are $18.99. Prime members save an extra 10%.VIEW DEAL
Apple official leather cases for up to $11 off
These cases normally cost $50 through the Apple Store, but Amazon has the Taupe leather case for just $37.30 (that's $11 the $49 list price). Other colors are on sale too, including Saddle Brown and Charcoal Gray.VIEW DEAL
Acer Predator Helios 300 Gaming Laptop is $50.99 off
This 15.6-inch Full HD gaming laptop boasts an Intel i7-7700HQ CPU, 16GB DDR4 RAM, 256GB SSD, and a GeForce GTX 1060-6GB. It's VR Ready, runs Windows 10 64-bit, and has a red backlit keyboard and metal chassis.VIEW DEAL
Amazon Key-compatible security camera and smart locks
Amazon has teamed up with smart lock makers like Kwikset and Yale to bring smart locks to the masses, and it's bundling these smart home must-haves with the Amazon Cloud Camera for a nice savings.VIEW DEAL
YI Compact Dash Cam is $26
One of the cheapest dash cams you can get (and actually utilize without issue) is from Yi. It gives you a 1080p Full HD tiny camera to keep eyes on the road in case anything goes wrong. It has a 2.7-inch LCD Screen, 130 degree WDR lens. Coupon code is applied at checkout.VIEW DEAL
Portable Wireless Bluetooth Speaker only $14.58
AmazonBasics offers the best value on electronics, and this portable Bluetooth speaker gives you a sense of the saving your are in for with an early Prime Day deal. It's less than $15 for this Jawbone-equivalent speaker.VIEW DEAL
Panasonic KX-TG7875S Link2Cell Bluetooth Cordless Phone
Looking for a old-school single-line phone for your home or home office? This one has five handsets to it, can receive texts thanks to talking ID alerts, and stays on even if the electricity goes out thanks to a power back-up feature.VIEW DEAL
Huawei Mate 10 Pro Unlocked is $250.09 off
One of the best phones with an unheard of triple-lens camera is now on sale for a reasonable price: $549.90 today, when it should cost you $799.99. The camera is excellent in low-light and one of the best in our best camera phone list.VIEW DEAL
Super-cheap wireless charger for just $16
This incredible cheap wireless says it works with iPhone X in the title, but really it works with any Qi-compatible device, including all recent Samsung phones. And it's just $16.VIEW DEAL
RFID-blocking Slim Bifold Genuine Leather wallet under $29
This minimalist wallet protects both your money and your personal identity through RFID-blocking powers. It could save you a heap of hard-earned cash in the long run.VIEW DEAL
Up to 20% off Amazon Basics products
Prime Day is filled with Amazon-owned speakers and streaming devices that you know and love, but the store has also put its name to several white label products. Everything from electric kettle (a best seller for $15) to carry-on luggage ($39.99) is cheap today.VIEW DEAL
Amazon Music 4-months for just $.99 a month
It's as close as it gets to a free subscription to a music streaming service, and while it's not Apple Music or Spotify, it has a lot of the songs you'll want to listen to at a fraction of the price. Seriously, you'll be paying just $4 for this early Prime Day deal.VIEW DEAL