The Best Amazon Prime Day Deals for 2018
This year's Amazon's Prime Day begins on the 16th of July at 15:00 EST, running through to the end of 17th July, and we're here to let you know what to expect and how we can help you find the best deals. Here at WiredShopper, alike we usually do, We'll be spending all of Prime Day sorting through the thousands of duds and posting only the good deals to our Deals page, our Twitter account, and our ​Facebook page.
To keep up with Prime Day, we've got a news post we'll be updating with all the details. Since this event requires you to be a Prime member, you'll want to make sure your Prime account is active, or if you've never had Prime, sign up for a 30-day trial.
Last year our staff scanned ​thousands of deals and posted ​from good deals to few that saved upto 80% of their retail price. We're seeing some early Prime Day related deals like trials on Amazon services, and we'll be posting the best ones below.
What were the weirdest deals last year?
Where do we start? According to Techradar, There was 40% off cream made from sheep placentas, 27% off Yeti Garden Statues, 40% off a Viking-style drinking horn and 20% off a hot dog toaster. We didn't even know hot dog toasters existed. You could get 14 dollars off a 12-pack of Perky Jerky Turkey, 20% off a Beard Bib and 56% off glasses that apparently make your eyes think you're on magic mushrooms. There's always a deal on a massive box of cat food pouches too. Always.
THIS YEAR'S AMAZON PRIME DAY IS NOW OVER AFTER A STAGGERING DAY AND A HALF. PLEASE COME BACK NEXT YEAR
These are a limited number of exclusive products that are available only to Prime members and only on Amazon until at least 15 August. Check out the full list here.
AMAZON PRIME 30-DAY TRIAL
Prime gets you free superfast delivery, exclusive deals, video and music streaming and lots more. There's a no-commitment 30-day free trial too, which you can get by signing up to Prime here:
- US free trial
- UK free trial
- Canada free trial
- India free trial
More people signed up for Prime on Prime Day last year than on any other day in Amazon's history. As of April 2018, Amazon confirmed it had passed 100 million subscribers for Amazon Prime, that's up from around 80 million before Prime Day last year and 58 million in 2016. That's some pretty incredible year-on-year growth for the last few years. We wouldn't be surprised to see Amazon Prime's 2018 numbers grow dramatically again by the time Prime Day arrives.
Amazon also reported that sales via the Amazon app more than doubled year-on-year and "tens of millions of people" used the app to buy items last Prime
MOST POPULAR AMAZON DEVICES ON PRIME DAY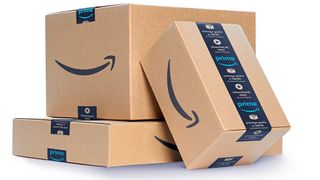 1. Echo Dot
2. Fire TV Stick
3. Kindle Paperwhite
4. Fire 7 tablet
5. Echo Speaker
Last Updated On