Zero turn (or ZTR) and riding mowers are the best bets if you're serious about lawn care and maintenance. But despite both hailing from the ride-on mower family, there are significant differences between the two.
The key highlight of a zero turn mower is its 0° turning radius, which results in unsurpassed maneuverability in tight spaces, sharp turns around obstacles, and 360° cutting performance in curved medium to large-sized lawns. A riding mower, conversely, is your best mowing companion for hilly terrains due to their front-wheel drive. Additionally, these mowers accept a wide variety of useful accessories, like a bar cage for safety, a snowblower for winter, etc.
Thus, choosing one of these two ride-on mowers is quite challenging. But don't worry anymore, as the following zero turn vs. riding mower side-by-side comparison will surely settle the debate to a great extent. So, let's mow.
Key Takeaways:
Both zero turn and riding mowers are an integral part of every lawn care routine, irrespective of the lawn dimensions.
While zero turn mowers work best for non-hilly yards dotted with bushes, flower beds, and trees, I recommend a front-wheel drive (FWD) riding mower for mowing on hilly terrains. The rear-wheel drive (RWD) of ZTR mowers is a disadvantage here.
Whether buying a zero turn or riding mower, you must pay special attention to certain parameters, such as speed, cutting precision, terrain, compatible accessories, comfort, etc.
Zero Turn vs Riding Mowers – Detailed Comparison
From each mower's cutting speed to its ideal terrain – here's how they fare against each other.
Speed
When talking about the mowing speed of a zero turn and riding mower, the former easily wins the battle due to its zero turning radius. Most ZTR mowers have a standard speed of 6 mph and can go as high as 10 mph. With such speed, you need not spend a whole day mowing your lawn, right?
Conversely, a riding mower is sold for its moderate mowing speed. For example, 4 mph, 5 mph, 6 mph, etc. However, you may find some riding mowers with a higher speed than these.
Points Tally: Zero Turn Mower vs Riding Mower (1:0)
Deck Width
Regarding the deck width, zero turns emerge as the winner due to its higher width. While riding mowers have a deck width range of 30″ to 60″, it's 40″ to 120″ for a ZTR mower. Thus, the latter can mow more land in less time.
Result: Zero Turn Mower vs Riding Mower (2:0)
Lawn Size
Coming to the lawn size, a riding mower is apt for small to medium yards measuring 3/4 acres to 2 acres. You can't use it for large yards. On the contrary, a zero turn mower easily mows all – small, medium, and large yards measuring 2 acres plus.
Due to this versatility in terms of lawn size, a ZTR mower wins.
Points Tally: Zero Turn Mower vs Riding Mower (3:0)
Cutting Precision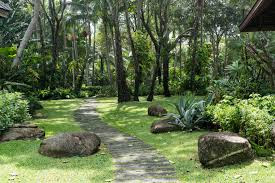 By cutting precision, I mean the ability of a mower to maneuver around tight spaces/obstacles (flower beds, bushes, trees, or rocks) and leave fewer or nil missed patches of grass at the end of the swath. Thanks to its zero turning radius and twin lever-controlled hydrostatic transmissions, a zero turn mower delivers exactly this.
On the other hand, a riding mower may not be an ideal choice for mowing in tight spaces or yards with the obstacles mentioned above. This is primarily due to their wide turning radius that leaves a patch of grass at the end of every swath.
Points Tally: Zero Turn Mower vs Riding Mower (4:0)
Lawn Type
Zero turn vs. riding mower for hills? Are you wondering about this? Ideally, a zero turn mower is designed for non-hilly lawns with curves, using the rear-wheel drive system. This gives it the required control & power around curves without losing much traction.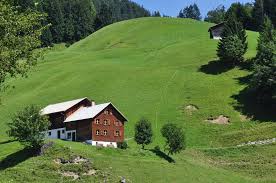 For hilly terrain with a slope <15°, a riding mower deems fit due to front-wheel drive. As a result, you don't lack control of the mower as its engine and transmission sit directly over the wheels. If the yard is flat and free from any obstacles, a riding mower can also be used there. Thus, a riding mower can tackle both flat and hilly terrains well.
Note: A ZTR mower can also be used on a hill, provided the slope is <15°, the speed is as slow as possible, and the tires have high traction.
Points Tally: Zero Turn Mower vs Riding Mower (4:1)
Attachment Options
Next comes the attachment options with each. Surprisingly, the riding mower is the winner here. Due to its large size, it accepts a broad range of attachments and accessories. This includes trailers, leaf bags, bar cages for safety, snow blowers for riding your mower during snow, and more.
A small zero turn doesn't welcome many accessories and large attachments.
Points Tally: Zero Turn Mower vs Riding Mower (4:2)
Price
On the cost front, a riding mower is more affordable than a zero turn mower due to its simple construction and working that's very much similar to your lawn tractor. Hence, if you've got a tight budget, consider the former.
Points Tally: Zero Turn Mower vs Riding Mower (4:3)
The following table summarizes the above differences for quick reference.
| | | |
| --- | --- | --- |
| Parameters | Zero Turn Mower | Riding Mower |
| Speed | High | Low |
| Deck Width | 40″ – 120″ | 30″ – 60″ |
| Lawn Size | Medium & large | Small, medium & large |
| Cutting Precision | High | Low |
| Lawn Type | Non-hilly | Hilly + flat (if obstacles free) |
| Attachment Options | No/very less | Many |
| Price | Costly | Reasonable |
Related: 5 Best Electric Zero Turn Mowers – Top Picks For Your Yard
Which is Better: a Zero Turn or Riding Mower?
Both these ride-on mowers are best for what they are designed for. Which one you should ultimately invest in, as clear from the above discussion, will depend on various factors.
If you want high cutting precision, greater maneuverability, and wider deck width to mow flat and small to large lawns in less time, a ZTR mower is my recommendation and answer to your question – why are zero turns so popular? However, you would have to bear its high cost.
Conversely, go for a riding mower if you're on a tight budget and need to mow both flat and hilly lawns, along with some attachments.
Related: Best Electric Riding Lawn Mower – 4 Models from Entry-Level to Professionals
How to Buy a Zero Turn or Riding Mower
Now that you pretty well know the differences between a zero turn and a riding mower, take advantage of this buying guide to make an informed decision.
Construction Metal
To get the best out of your lawn mower and for years to come, its construction metal matters more than anything else. Typically, lower and higher gauge metals are the chief materials used in construction.
Always go for a thicker and more durable lower gauge metal lawn mower.
Deck Construction
The best decks are those made by welding several pieces of steel together, also called fabricated decks. These may cost a bit higher than the second deck type, the stamped decks made of a single steel layer.
Refer to this article to better understand a fabricated and stamped deck.
Engine Type
Lawn mowers can house a single-cylinder engine or a dual-cylinder engine. As you would have guessed, the power generated by the latter is way higher than the former. Which engine type you should choose solely depends on your needs.
For residential mowing, a single-cylinder engine is sufficient, and a dual-cylinder engine comes in handy for commercial-level mowing.
Cutting Height Adjustments
An ideal lawn mower is one that lets you adjust the deck height per the height of the material to be cut. For example, flower beds, grass, dense bushes, trees, etc. Hence, look for the available deck height options. The more height adjustments, the better.
Other Factors
The other factors include speed, deck width, attachment options, ride comfort, etc. Refer to the previous section to learn more about these features.
Related: What Is A Brushless Lawn Mower – Everything You Should Know
Zero Turn & Riding Mowers – Best Models of 2023
Here's a comparison of some of the best zero turn and riding mowers for your perusal.
Zero Turn Lawn Mower vs Riding Lawn Mower
Related: Where Is the Carburetor on a Lawn Mower – Here's the Answer
Maintain Your Zero Turn & Riding Mower For Years to Come with These Tips
Be it a zero turn mower or riding, none comes cheap. If you don't want to invest in a new mower frequently, follow these expert maintenance tips.
Change your lawn mower's oil as soon as it turns black and accumulates debris. Ideally, the oil should be changed every 100 hours or annually, whichever comes first.
Do you want your lawn mower to deliver amazing performance year after year? If so, only use the best mower oil.
Clean/Replace the Air Filter
Don't let your mower's expensive engine get clogged or damaged with dust/debris by regularly cleaning or replacing the air filter.
Add a Fuel Stabilizer to the Gasoline
If your mower runs on gasoline, add any fuel stabilizer to keep it fresh and protect the engine. This is necessary as gasoline can go bad in less than 30 days if not treated.
Sharpen the Cutting Blade
To ensure the mower blades cut evenly and quickly, sharpen them suitably. This will not only increase their lifespan but also eliminate investments in a new blade every season. Use your hands, a grindstone, or a bench grinder.
Replace the Spark Plug Annually
Annual spark plug replacement is a must. While shopping for a new one, ensure it matches the code on your existing plug. You can also find the code from the mower's owner manual.
Thoroughly Clean the Whole Mower After Every Use
Lastly, don't forget to clean your lawn mower thoroughly after every use. This is the best way to keep it like new for years and prevent the accumulation of anything that could hamper its lifespan and performance, such as dust, debris, etc.
In addition, keep your mower covered with a proper cover. For zero turn mowers, you can check this Himal Outdoors Cover.
Related: How To Drain Oil From A Lawn Mower?
Zero Turn vs Riding Mower: FAQs
Do Zero Turn Mowers Cut Better?
Yes, zero turn mowers cut better due to their zero turning radius, which ensures fewer to nil missed grass patches at the end of every swath.
Why Are Zero Turn Mowers So Popular?
Zero turn mowers are popular due to their fast mowing speed, unsurpassed maneuverability, and zero turning radius.
Are Zero Turns Good On Hills?
Zero turns are good for hills, provided the slope is up to 15°. In addition, you should operate the zero turn mower at low speed, preferably 4-5 mph, for the required tire fraction and cutting precision.
Tractor or Zero Turn For 5 Acres – What Should I Choose?
You should choose a zero turn for 5 acres to get the job done quickly, thanks to the ZTR mower's fast mowing speed.
Related: Ultimate Review Of Best Corded Electric Lawn Mowers Of 2023
Zero Turn vs Riding Mower – You Know The Answer Now!
Here you go. We hope this puts an end to the zero turn vs. riding mower debate.
Which type of mower is better and which one is the best depends on various parameters. You've to consider the target lawn dimensions, the mower's deck size, slope (if any), compatible accessories, cutting precision, speed, etc.
As clear from the above comparison, choose a fast-moving zero turn mower if your yard is non-sloppy and dotted with flower beds, trees, and other obstacles. Conversely, a riding mower is for your hilly yard that's nearly obstacle-free.
So, which lawn mower seems perfect per your requirements? Let me know in the comments below.