Nintendo Switch provides a distinctive gaming experience that blends the most significant features of portable and home consoles. It has a similar interface to a tablet or smartphone but delivers higher-quality games. But its portability also has a drawback, as losing it might be easy.
What if your preferred gaming device disappears?

Does it offer tracking capabilities?
Key Takeaways
A Nintendo Switch offers high-quality gaming for an immersive experience.

It doesn't have a tracker to help you find it if it gets lost.

You can contact customer care to help you track the device using the serial number.

You may also consider installing a third-party tracker.
It is challenging to find if the Nintendo Switch lacks an internal tracker. Nevertheless, you can contact customer service and report the theft if you have the device's serial number. Using their database, they may locate your device and assist you in locating and recovering it.
How can you track your Nintendo Switch?
Let's find out.
How to Track a Lost Nintendo Switch?
The Nintendo Switch doesn't have a built-in tracker, making the prospect of losing or having it stolen much scarier. It would be far more challenging to recover it. As mentioned earlier, your device's serial number is a potential lifesaver.
Every Nintendo Switch, like practically all other electronic devices, has a unique serial number associated with the user's account. Nintendo keeps a log of your online activities each time you link your device to the internet. Additionally, it records your location and IP address.
Therefore, you should get in touch with Nintendo customer support if you ever misplace your gadget. They'll request your Switch's serial number and other necessary documentation proving your ownership. They'll assist you in tracking the device if you provide proof of ownership.
In addition, Nintendo offers various contact information based on location. Hence when you contact the support team, you will receive individualized assistance.
Related: How Much is Minecraft on Switch?
How to Find a Lost Nintendo Switch in Your House?
Sadly, you won't be able to find your Nintendo alone. It doesn't function like Apple's "Find My" Phone. However, you may take some steps to get information about your Switch that the authorities can utilize to help you find it.
As was previously noted, the serial number is essential for locating a lost Nintendo Switch. The number is on the back of the device, next to the USB-C connector. Additionally, you can find it in the System Settings list. You can also check the packaging.
How to Find Your Nintendo Switch with Your Phone
Nintendo Switch doesn't have a GPS or built-in tracker. As a result, you cannot track it by default. You can only use the device's location settings to determine your area and time zone while playing online.
But this is a common feature in Nintendo Switch and other game systems. There are no built-in trackers on other well-known systems like the Xbox and PlayStation. Despite lacking an internal tracker, you might still be able to locate your console.
You may have to get a third-party tracking gadget. Such products are readily available for $20 to $40. These products are reasonably priced, considering that a Nintendo Switch console can cost up to $299.
You only need to set up the little tracking chip for the third-party tracker on the device. It'd help if you didn't worry about the trackers making the console heavier because they are typically lightweight (less than 15 ounces). After that, you can use your mobile phone to track the whereabouts of your Nintendo Switch from any location.
Enabling a third-party tracker is a wise precaution to take in case your console is misplaced or lost.
Nintendo Switch Tracker App
"Nintendo Switch online," the official Nintendo Switch app, keeps your device's data once you link it to your account. It synchronizes your data between your Nintendo Switch, other Nintendo 3Ds, and Wii U devices.
The primary use of the software is to monitor playtime across all of your consoles.
You can enjoy all three consoles' features if you install this app. Nintendo Switch Online can still track a stolen device. This app's information may benefit the authorities if your console has been stolen.
The Nintendo app, however, only functions if you have already linked and synchronized the Switch to it and permitted it to view your information. Here are a few easy steps to download your Nintendo Switch Online membership codes.
Choose "

Nintendo eShop

" from the HOME Menu.

Decide which account to use.

On the screen's left side, choose "Nintendo Switch Online."

Choose "View/Change Membership" to view the current membership options and prices.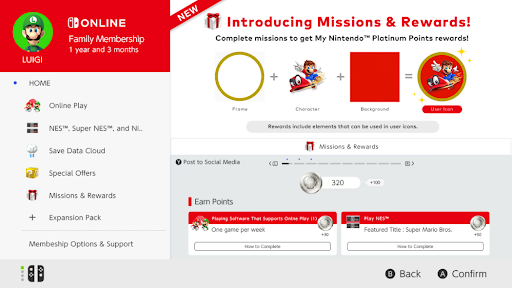 Can You Track a Nintendo Switch Lite?
If you misplace your Nintendo Switch lite indoors, a brief search can turn it up. However, finding it can be impossible if you lose it outside or it's stolen. As previously mentioned, the best action is to contact Nintendo and submit your console's serial number.
They'll aid in your search for looking up and tracking the serial number. If you take preventative steps in advance, such as installing a third-party tracker, you may have an easier time tracking it.
Also, tag your Nintendo Switch lite with your information to safeguard against loss.
Related: Switch Lite Won't Turn On – Reasons And Solutions
Track Nintendo Switch by Serial Number
The most crucial component for tracing your Nintendo Switch is knowing its serial number. As mentioned earlier, you can locate the serial number in the System Settings menu on the console.
You can also find it next to the USB-C connector at the bottom of the Switch.
You can contact Nintendo customer service once you find your device serial number.

Please give them your serial number, and determine when the console was last online.

They will locate the city and IP address.

You can file a report with the police.
Can You Track a Nintendo Switch Game Card?
It can be challenging to locate a lost Nintendo Switch console inside your home or elsewhere, but it is nearly impossible to locate a lost Switch game card. The Switch game cartridges are easy to lose because they are so tiny. The only way to locate a misplaced Switch game is to search.
You should carefully review the previous locations where you used your Switch. You should pay close attention to any crevices or cracks the game card might have slid into.
Also, if the game card is in your device, track the Nintendo switch IP. Contact Nintendo customer support and explain the situation if you want to find out how to trace the IP address of a Nintendo Switch.
They might request extra information, such as the location of the device's purchase or your login information. Then once you provide all the necessary data, they'll search their database for the serial number. They can discover your device's IP address and most recent usage history if it's online and linked to the internet anywhere on the Planet.
That is all the information you require. You can use the information to track your device or send it to the police so they can do it safely.
Can You Track a Nintendo Switch FAQs
Q. What Happens If I Lost A Switch Game?
The saved data will still be present on your device even if you misplaced the physical copy of a Switch game. However, to continue playing a game whose physical copy has been lost, you will need to purchase a new cartridge.
Q. Is There a Way to Find My Lost Switch?
There's no tracking functionality available for the Nintendo Switch. The Switch doesn't have a tracking feature, but you can still acquire third-party trackers for your device. It might be upsetting to lose something important, like a Switch and a game card.
Q. Can a Switch be Blocked if Stolen?
Even if someone else has it in his possession, there is something we can do to feel more secure. A lost or stolen Nintendo Switch cannot be remotely blocked. However, we can unlink our account.
Finding a Lost Nintendo Switch
If you lose your Nintendo Switch, finding it may be challenging as it doesn't come with a tracking device. However, you may contact Nintendo customer care to help you out. They'll require you to provide proof of ownership, after which they may use your device's serial number to locate it.